Two arrested, murder charges filed in Newberg homicide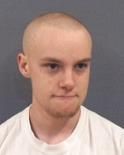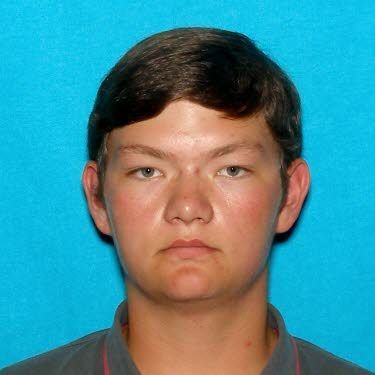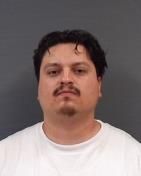 NEWBERG - Newberg-Dundee police have made two arrests in connection with the Friday, Jan. 12 murder of 20-year-old Jack Alan Burnell.
Rees Gilmore Dikeos, 20, of Lake Oswego, was arraigned last Thursday before Yamhill County Circuit Court Judge Cynthia Easterday on one count of murder. The unclassified felony carries a potential life prison sentence on conviction.
He is lodged in jail without bail and will return to court at 1:30 p.m. Thursday, June 7, at which time a grand jury indictment will likely have been filed. McMinnville attorney Carol Fredrick is handling Dikeos' defense.
The suspect was apprehended in Las Vegas, Nevada. A search warrant of his residence was conducted last Wednesday.
Mark Anthony Gonzales, 27, of Beaverton was arraigned last Friday before Easterday on one count of murder.
In order to separate the pair, Gonzales is lodged in the Polk County Jail in Dallas without bail and will will return to court at 1:30 p.m. Friday, June 8, when a grand jury indictment will likely be presented. He is represented by McMinnville attorney Mark Lawrence.
Gonzales was taken into custody at his residence, where a search warrant was served last week.
"Detective staff have worked tirelessly contacting witnesses, following up on citizen tips and studying forensic evidence to solve this violent crime," Newberg-Dundee police spokesman Brian Hagen said.
He continued, "The arrests are the culmination of a nearly five-month investigation that will hopefully bring some relief to the Burnell family and the citizens of Newberg."
About 11:40 p.m. on the January date, Burnell was shot to death in the 100 block of East Second Street, south of the Nap's Thriftway parking lot, in an alley.
Burnell, originally from La Grande, had been living in Newberg for about a year.
The state Medical Examiner determined the cause of death was multiple gunshot wounds and the manner of death to be homicide.
Detective Joe Eubanks of the Newberg-Dundee police detailed the incident and arrests in a probable cause affidavit:
Witnesses in the area heard several gunshots and called 911. Officers found Burnell's body upon arriving at the scene. He was deceased. Two witnesses were interviewed.
They told officers that Burnell had come to the area to meet an old friend of his, later identified as Dikeos, who goes by the name of "white man." Neither witness knew the friend personally.
One of the witnesses said he had seen Burnell Facebook messaging with "white man" earlier in the evening.
The witness said Burnell had gone to meet his friend, and said he was nervous about arranging a meeting.
"White man" was identified as "Hwhite Mahn" by another Facebook identifier.
The second witness said he heard Burnell call "white man" by the first name of Rees or Brees on one occasion. The witness also provided police with an access code to unlock Burnell's phone.
Information on the phone identified "Hwhite Mahn" as Dikeos.
Phone messages outlined a plan for Dikeos and Burnell to meet at Nap's on the night of the shooting.
Facebook messages and phone calls continued back and forth between Burnell and Dikeos up until the time of the shooting. They communicated for the last time at 11:37 p.m., and the call lasted 1 minute and 49 seconds, ending at almost 11:39.
Video surveillance from Nap's show patrons looking in the direction of gunfire at about 11:40. The first 911 calls related to the shooting were received at 11:41. Burnell's body was found upon the arrival of officers.
In late February, Eubanks and Detective Sheldon Clay met with a confidential source who had information related to the shooting.
The source confirmed Dikeos goes by "Hwhite Mahn" on Facebook and also provided other information.
Dikeos was robbed the previous night during an alleged "gun deal" in Salem in which gunfire occurred. Dikeos felt it was Burnell who set him up to be robbed, according to the source.
Dikeos was driven to Newberg by a friend, later identified as Gonzales, the night of the murder. He admitted Burnell was shot with a handgun during what he set up to be a drug deal.
Salem police confirmed to Newberg-Dundee police that there was a shots fired call shortly before 11 p.m. at a motel located on Fisher Road Northeast the night before Burnell was murdered.
A witness to that shooting was shot by the suspect. The victim saw a phone on the ground where the shooter had been standing. Salem police retrieved the phone and six shell casings. The phone from the scene belonged to Dikeos.
During an interview, Gonzales admitted meeting up with Dikeos on Jan. 12, and driving him to Newberg. He admitted knowing Burnell was killed by Dikeos. He acknowledged driving Dikeos to Salem the night of Jan. 1 when Dikeos was robbed and then fired a round toward the motel.
Gonzales said he drove off when Dikeos started shooting and was later told by Dikeos a female opened a door to see what was happening and he pointed the firearm at her.
He said Dikeos was mad at Burnell because had had been robbed at the failed gun deal in Salem. Gonzales believed Dikeos would seek revenge.
An Oregon State Police firearms examiner confirmed that shell casings from the Burnell murder and the Salem shooting came from the same firearm.
However, there are no court records indicating Dikeos was ever charged in connection with the Salem shooting.