Amity woman charged, injured in DUII crash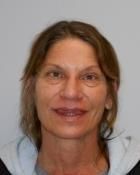 DUNDEE - An Amity woman with a history of driving under the influence of intoxicants was cited for DUII following a single-vehicle crash Thursday night south of Dundee in the area of Northeast Archery Summit Road.
The Oregon State Police identified her as Sandra Dee Altringer, 54. Her blood alcohol content was .305, almost four times the presumptive level of intoxication in Oregon of .08. She was also not wearing a seat belt.
Altringer, who was also cited for failure to drive within her lane of traffic, was transported by Life Flight helicopter to Legacy Emanuel Hospital in Portland for treatment of injuries sustained in the crash. She was listed in fair condition Friday.
Trooper Brett Danner gave this account:
About 6:30 p.m., Altringer was driving southbound in a Toyota Corolla, and several motorists had called 911 to report erratic driving on her part, including a report of her driving in the northbound lane in Dundee.
She drifted into the ditch on the right side of the highway and struck a culvert, causing the vehicle to roll. It came to rest in the ditch.
Altringer was charged with DUII following a crash last October on Southwest Hill Street in Sheridan, according to the Yamhill County Sheriff's Office.
She admitted driving from Amity to Sheridan after consuming alcohol. She failed all field sobriety tests and refused to take a test for intoxicants, which resulted in her being fined $650 in circuit court.
Altringer also failed to appear for a December court proceeding related to the case and was taken into custody. She was scheduled to enter a plea and be sentenced Tuesday, Feb. 28.
She was also charged in September 2009 with DUII and reckless driving.