Norma J. Swanborough 1942 - 2023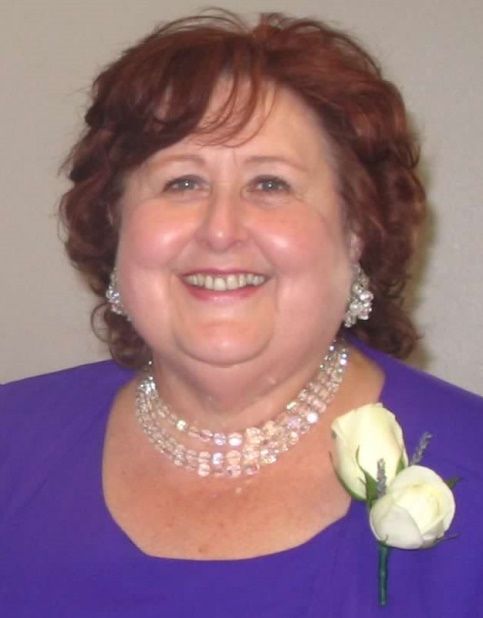 Norma Jean Swanborough, 81, left this world to enter her long-anticipated home in Heaven on October 25, 2023. She and husband, Dr. Allan Swanborough, spent her final years near family in Almont, Michigan, but McMinnville, Oregon, truly was their home.

Born July 29, 1942, in La Porte, Indiana, and raised in South Bend, Indiana, Norma (nicknamed Penny by family) moved to California, where she met Allan at Hollywood Presbyterian in the young adults' group. They moved their young family to Brush Prairie, Washington, and then McMinnville for the majority of their lives.
Norma is survived by her loving husband of 52 years, Allan; and their children, Jennifer (David) Hricik, Julie (Bill) King, and Jeffrey Swanborough; and her beloved grandchildren, Courtney (Parker) Hossler, Sydney King, Lily King, Lachlan Swanborough, Casey King, Peter Swanborough, Calem King, and Adam Swanborough. She was preceded in death by her parents, Norman and Pauline Hatfield. Norma's family felt her love through and through, and we all saw her pure delight as she showered love on her grandchildren.

If you knew Norma, you knew two things for sure: she cared about you, and she loved Jesus and wanted you to know His love as well. She, in turn, was loved for her bubbly personality and sense of humor.

While Norma loved nothing better than to catch up with friends and family with a cup of tea and a conversation, she was also a woman of action. She viewed every job she had as an outreach for people; she especially loved serving students at George Fox University and members at Amity Baptist Church, plus many more musical, ministry, volunteer, and civic pursuits, including Yamhill County Republican Women.

Join us in celebrating Norma's vibrant life by sharing God's love with another. Honor her love for children by giving a gift in her memory where she volunteered: Operation Christmas Child | Shoebox Outreach (consider packing a box), or Child Evangelism Fellowship at MI Mid-Thumb CEF, P.O. Box 314, Lapeer, MI 48446. Condolences can be sent in c/o King Family, P.O. Box 673, Almont, MI 48003.

Norma's Michigan service November 1, 2023, can be viewed here: https://youtu.be/NQHjEDyGjdA?si=6ClJmTzmCzxP-iiC

A graveside service will take place at 11 a.m. this Saturday, November 11, at Amity Cemetery, Woodland and Bellevue Hwy., Amity, Oregon. All are welcome.