William H. Warwick 1938 - 2023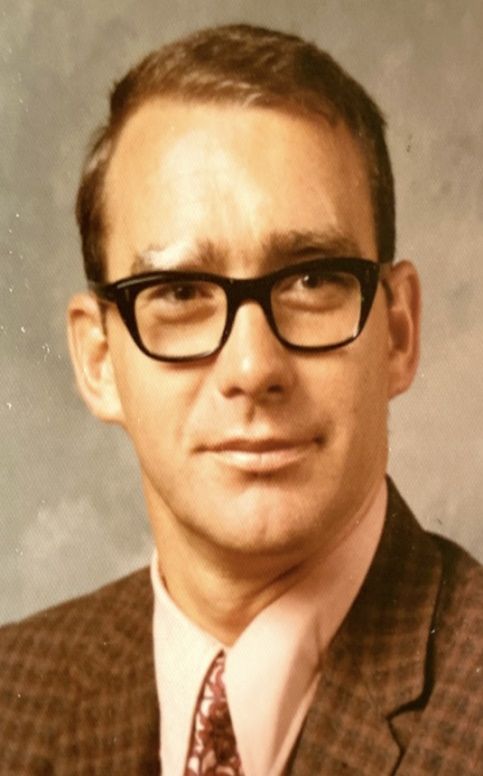 William H. Warwick left this earth on October 23, 2023, and joined his beautiful bride and Heavenly Father.
Born in Havre, Montana, to Cecile and Thomas Warwick, he was the second oldest of 11 children. He graduated from Harlem High School as a stellar athlete and enlisted in the Army as a construction engineer. After his military service, he went to Northern Montana College as a three-sport athlete and got his degree in education. While attending college, he met his future forever chicky, sweet Beth, by sitting on her lap as he was selling concessions at a basketball game where she was a cheerleader. They were married in 1962 in Montana, beginning his teaching career there before moving in 1968 to Sheridan, Oregon, where he taught for 30 years. He was a coach for many sports during that time, also teaching P.E., health, social studies and math. He spent many years as a counselor for the outdoor school program, teaching students survival skills. He painted houses during the summer months to bring additional income for his family, and it was there it became apparent that he did not have a fond working relationship with ladders.
Many knew him as Bill, Billy, Wild Bill, Dad, Uncle Bill, Mr. Warwick, Coach, Chow Hound, Grandpa, and his favorite, Papa Bill. He was a man of many talents: volunteer firefighter, EMT, golfer, skier, avid hunter and fisherman, and enjoyed playing and watching many sports. Once retired, Bill and Beth became snowbirds, spending many winters in Arizona where he was fond of walks in the desert and shooting the breeze with friends and family there. He was heavily involved with the church and loved his church family. Fondly known as "Candyman," he always had a pocket full of sweets to give to the children (and adults). He and his wife enjoyed their retirement years and kept busy with senior swim time, Thirsty Thursdays on Third, coffee or happy hour with friends, working in the yard, traveling, and spending time with grandchildren.
Bill leaves a legacy of his beloved family: daughters, Anita (Jim) Marble, Corinne (Dave) Marshall, and Janell (John) Warwick-Fuhrer (we all know who his favorite is); grandchildren, Reese, Kera, Claire, Wesley, Wil, Ally, Stephanie, David, Eric, Renae, Michael, and Emily; seven great-grandchildren; brothers, Tom and Joe; and sisters, Ann, Mary, Kay, Jackie, Patti, and Jeanine. He was preceded in death by his wife, Beth; brother, Johnny; and sister, Annette.
In his memory, enjoy a ballgame, do happy hour with friends, dance, take a walk in the desert, engage with/volunteer in your community, and don't fall off a ladder or out of a tree! Memorial service will be held at 1:30 p.m. December 9, at Faulconer-Chapman School "Old" gym in Sheridan, Oregon. Graveside service to happen in the summer of 2024 in Havre, Montana.