Debra Coleman Weishaar 1952 - 2023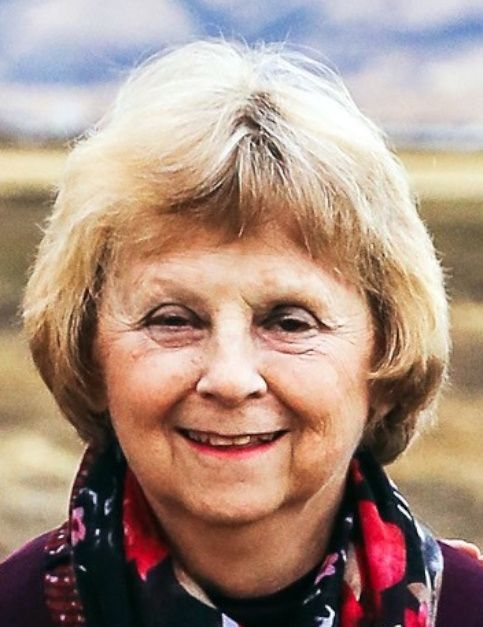 Debra "Debbie" Coleman Weishaar, 71, of La Grande, Oregon, passed away July 30, 2023, at Saint Alphonsus Regional Medical Center in Boise, Idaho. A service for Debbie will be held this fall.

Debbie was born January 21, 1952, the third child of Wilma (Huntley) Coleman and Herbert Charles Coleman of St. Paul, Oregon. When she was in the first grade, her family moved to McMinnville, Oregon, where she enjoyed picking beans and strawberries with her friends on her parents' farm every summer. A dedicated student, Debbie graduated from McMinnville High School in 1970, and from Oregon State University in 1974 with a degree in elementary education.

In 1975, Debbie married Steve Weishaar of La Grande, whom she met at Oregon State. The two moved to San Diego, where Debbie worked as a bookkeeper while Steve completed law school. In 1978, they returned to La Grande, where they ran a ski shop before shifting to farming full time.

Debbie and Steve had one son, Nathan Weishaar of Cove, Oregon. While Nathan was young, Debbie worked as a classroom assistant in La Grande and an accountant for a local nonprofit agency in addition to managing the books and payroll for the farm. She especially enjoyed traveling around the west to watch Nathan's snowmobile races and taking family vacations to warmer places.

Although Debbie didn't particularly enjoy cooking, she loved researching and testing out new recipes for harvest. She also loved learning about computers, teaching herself programming, web design, and video editing in her spare time. The family historian, she organized and digitized thousands of photos and genealogical records to share with extended family members on both her own and Steve's sides.

Becoming a grandmother was one of her greatest joys. Debbie loved spending time with her three granddaughters, Taylor, Brynn, and Sadie. Together they enjoyed crafts, science projects, and many sleepovers at Grandma's. Even as her health and eyesight declined, Debbie made it to as many of the girls' school programs and sporting events as she could. The rest she watched online, using a magnifying glass as needed to find her granddaughters on the court.

Debbie is survived by her son, Nathan Weishaar, and his wife, Laura; sisters, Becky Brewster (Tom), Connie Coleman, Virginia Coleman, and Annette Gunderson (Chris); brother, Randy Coleman (Irene); grandchildren, Taylor, Brynn, and Sadie; and her many nieces and nephews. She was preceded in death by her husband, Steve Weishaar; and her parents, Bert and Wilma Coleman.

As a double transplant recipient, Debbie was a strong advocate for organ donation and for many years volunteered with Donate Life Northwest to promote donor registration. Contributions in Debbie's memory may be made to Donate Life Northwest, 2611 S.W. Third Avenue, #250, Portland OR 97201, or the American Diabetes Association, P.O. Box 7023, Merrifield VA 22116-7023.

Online condolences may be made to the family at www.lovelandfuneralchapel.com.