Gene Miller 1928 - 2023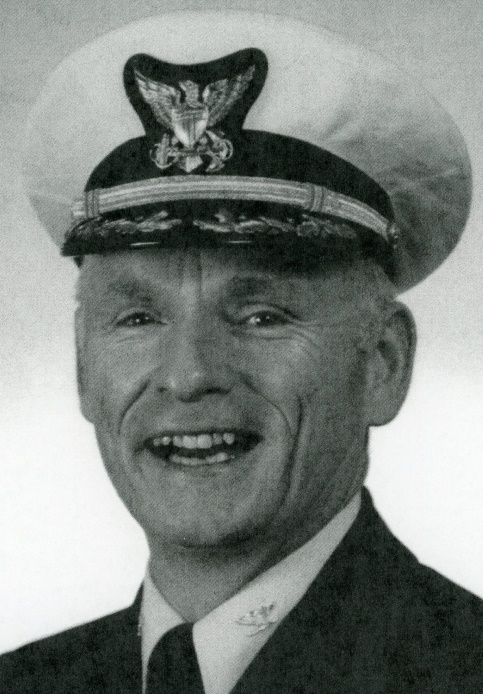 Gene Miller, of Bellevue, Washington, was born August 22, 1928, to parents Rush and Margaret Miller in McMinnville, Oregon, and passed away January 16, 2023.
Gene spent his childhood working on the family farm. Upon graduating from McMinnville High School in the fall of 1947, Gene entered Linfield College and graduated with a bachelor's degree in 1951. Gene then joined the U.S. Coast Guard and served three years on active duty. Upon release from active duty, Gene returned to Linfield College, earning a master's degree in 1955.
Seventy years ago, in January 1953, while attending a dance at the HUB at the University of Washington, Gene met the love of his life, Mavis Alvis. They were married the following fall, celebrating their 69th anniversary in September.
During his years of service in the Coast Guard Reserve, he spent 14 summers as an instructor/administrator to the reserve schools at Government Island, Alameda, California. Gene held commands in two CG Reserve Units, and two CG Reserve Groups, and before retiring spent three years as the Thirteenth CG District Reserve Inspector. In total, Gene spent 37 years in the Coast Guard, retiring as a Captain in August of 1988. During this time, Mavis held the position of Commander of the home front, taking care of their two children, Ken and Susan.
In addition to his long Coast Guard career, Gene started his teaching career in 1955 in Albany, Oregon. Gene taught business subjects in four high schools, ending his teaching years in 1981 at Sammamish High School, during which time he served as a business teacher, vocational department chairman, department chairman, assistant baseball and football coach.
Although Gene was away from his family much of the time, sometimes working two or three jobs, he was devoted to his family and was committed to providing the best possible life for them. Gene loved playing tennis, watching and commenting on the local professional sports teams, and spent years educating us on the many uses of ketchup as well as perfecting the art of making tuna sandwiches. Gene and Mavis were able to take many wonderful trips and fondly remember their time traversing the world. By far, Gene's greatest accomplishments were his long marriage to Mavis, his children Ken and Susan, and his five grandchildren, to whom he devoted so much of his time, attending ALL their sporting events, and supporting their school activities and programs. Gene was the BEST grandpa. His grandchildren's testament to his devotion can be quoted as, "Happy-go-lucky, loyal, genuine and, most of all, we knew we could always depend on him for anything!"
Gene was predeceased by his parents and brother, and his beloved son, Ken. He is survived by his wife, Mavis; his daughter, Susan Fisher (Bill); his daughter-in-law, Kari Miller; grandchildren, Michael Miller (Meghan), Sean Miller, Kristine Guerrero (Nick), Kayla Fisher, and Ryan Fisher; and his darling great-grandchildren, Addison, Nolan and Avery.
We will miss you, Gene; your devotion to your family will live on in all of our hearts.
Burial services will be held at the family gravesite in McMinnville, Oregon.