Ruth Carol Banke - 1930 - 2018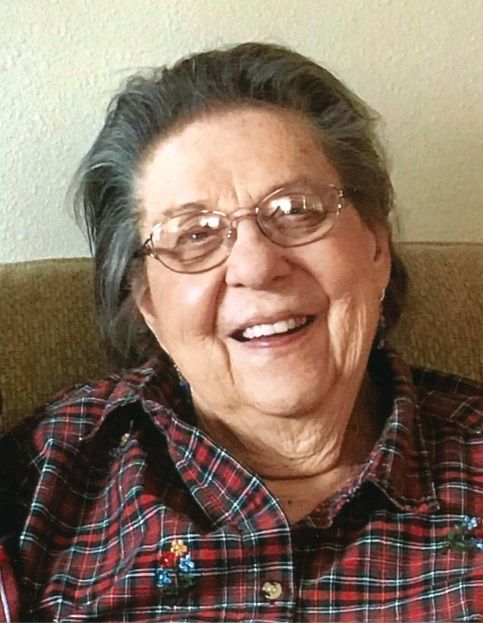 Memorial serivces for Ruth Banke of McMinnville, Oregon, will be held at 3:00 p.m. Sunday, November 18, at St. John Lutheran Church, with a reception to follow.
Ruth Carol Banke was born November 7, 1930, in Gales Township, South Dakota, to Paul and Ernestine Kluckman. With her parents and older brother, Neal, Ruth moved to McMinnville from Swanville, Minnesota, when she was 13. She graduated from Mcminnville High School in 1948 and attended Linfield College the following year.
Ruth was an active member of St. John Lutheran Church. As a teen, she participated in Walther League. It was at these youth activities that she met Victor H. Banke, a local GI, who'd just returned home from the war. They wed on March 18, 1950, and together raised four children, Tom, Dan, Carol and Mary. During this time, Ruth also worked in the Yamhill County Clerk's office and juvenile department. She retired in 1994 after 25 years of service.
In 1972, the family moved to a property southwest of town. "The farm," as it came to be called would be the hub of family activities for years to come. As a devoted wife and mother, Ruth loved nothing more than spending time reading, gardening, cooking, canning, baking and entertaining family and friends on this lovely parcel of land bordered by Deer Creek. The farm became the destination point for fishing excursions, creek walls, crawdad feeds, hayrides, summer picnics and a slew of childhood adventures dreamed up by her nine grandchildren. It also played host to numerous family reunions, weddings and holiday celebrations. As a beloved family matriarch, Ruth oversaw these events, big and small, with her customary wit, a steaming cup of coffee and a slice of berry pie.
In the Fall of 2006, Ruth was diagnosed with lymphoma. For the next 12 years she continued to live a full life with the disease. She remained active at St. John Lutheran Church, welcomed great-grandchildren into her growing family, and moved to Rock of Ages with Vic, where she was surrounded by friends, old and new.
Ruth entered hospice care at the end of October this year. She died peacefully at home on the eve of her 88th birthday with family by her side.
Ruth was preceded in death by her son, Tom. She is survived by her husband, Vic; her three remaining children; and numerous grandchildren and great-grandchildren.
The family wishes to extend their heartfelt thanks to the hospice nurses and caregivers at Rock of Ages for the excellent care provided to Ruth in her final days. Remembrances may be given in Ruth's honor to St. John Lutheran Church Memorial Fund, or Legacy Hospice.