Frieda Rose Smith - 1948-2018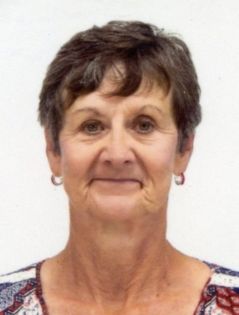 Frieda Rose Smith (known as Rosie) passed away July 29, 2018, due to complications from cancer. She passed peacefully, surrounded by family, and will be missed very much.
She was 70 years old, born and raised in Belle Fourche, South Dakota, to her parents Ralph and Lena Heinert. She shared her childhood with three brothers and four sisters. She lived in Belle Fourche most of her life until she and her husband, Loren Smith, moved to Oregon in 2005.
Rosie and Loren married in Belle on May 23, 1965, and had two children. Rosie ran her own café for many years in Belle and then worked at various restaurants around the Grand Ronde/ McMinnville, Oregon, area. She loved her work as a waitress and was passionate about spending time with her grandkids. She liked to keep busy, taking care of those she loved, the yard and flowers. One of her favorite activities was to sit outside in the early mornings, enjoying a cup of coffee and watching the hummingbirds.
She was preceded in death by her parents, Ralph and Lena Heinert; brother, John Heinert; two sisters, Fernel Butts and Louise Hartshorne; and son, Lonny Smith.
Rosie is survived by her husband, Loren; two sisters, Julie Snoozy (Chuck) and Helen Kraft (Jim); two brothers, Ralph Heinert (Rita) and Don Heinert (Marja); two sisters-in-law, Twila Suwyn and Denise Schipke-Smeenk; daughter, Lorena Smith; daughter-in-law, Sue Smith; seven grandchildren; 10 great-grandchildren; and numerous nieces and nephews.
A Celebration of Life will be held at 3:00 p.m. Sunday, August 12, at Unity of Salem in Salem, Oregon, with a reception to follow. A second celebration will be held in Belle Fourche at 11:00 a.m. Saturday, August 25, at the First Congregational Church of Christ, with a reception to follow. To leave online condolences, please visit www.macyandson.com.