Arnold H. Eidsmoe - 1926-2018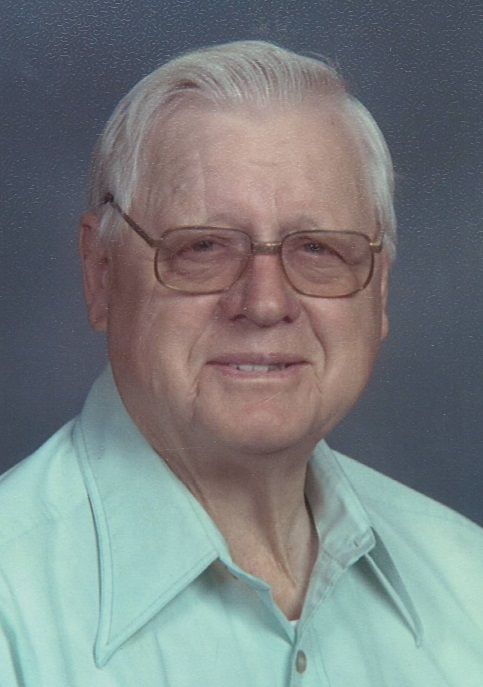 Arnold H. Eidsmoe passed away July 27, 2018, at his residence in Newberg, Oregon. He was 92 years old. Arnold was born May 21, 1926, at home in Yamhill (Gerrish Valley), Oregon, to parents Albert and Hilda Eidsmoe. Albert and Hilda were farmers who later owned and operated Eidsmoe's Mountain View Service Station in Yamhill.
Arnold graduated from Yamhill High School in 1943, completing his junior and senior studies simultaneously. At the age of 17, he went to work for Albina Machine & Engine Works as a carpenter's apprentice working in the Portland shipyard. He later returned home to manage the family farm. He drove a school bus for his father, tried his hand at logging, and owned and operated a small sawmill for a short time. On the farm he grew a variety of crops, including grains, crimson clover, alfalfa, a few cherry trees plus hazelnut and English walnut orchards. Livestock was mainly sheep and bovine. He replaced the livestock with a bulldozer and offered custom "grubbing" services. A favorite pastime was cutting and splitting wood, some for heating his home, some to sell.
In 1947, Arnold married Ella Bea Sumner. They were partners in all things. As the retirement years rolled in, they enjoyed wintering in Apache Junction, Arizona, and did so for 25 years. They also toured in Japan, South America and several Scandinavian countries, meeting many farmers along the way.
Arnold is survived by his children, Dennis Rentz (Tina), Pamela Coppinger (Clyde), Ronald "Joe" Eidsmoe (Vicky) and Sandra Hayes (Bill); as well as seven grandchildren; 13 great-grandchildren; and two great-great-grandchildren. He was preceded in death by his wife, Ella Bea.
A Memorial Service will be held at 2:00 p.m. Friday, August 17, 2018, at the Chapel of Macy & Son. A reception will follow the service. Memorial donations may be made to the Yamhill Fire Department, in care of Macy & Son Funeral Directors. To leave online condolences, please visit www.macyandson.com.