DA Berry rules Amity officer-involved shooting was justified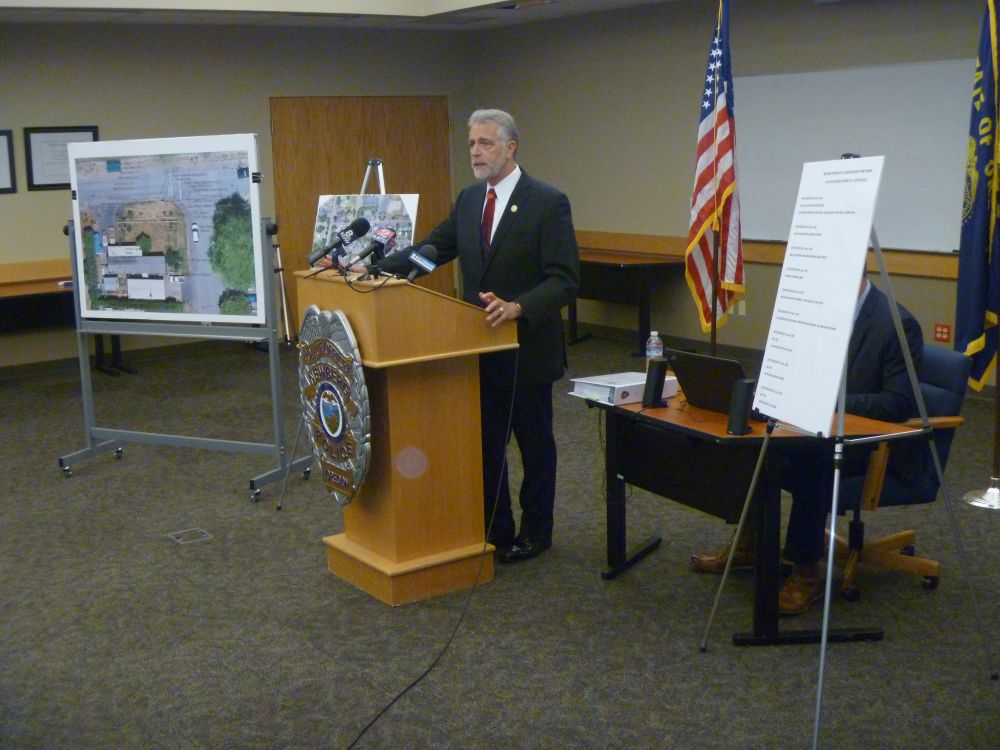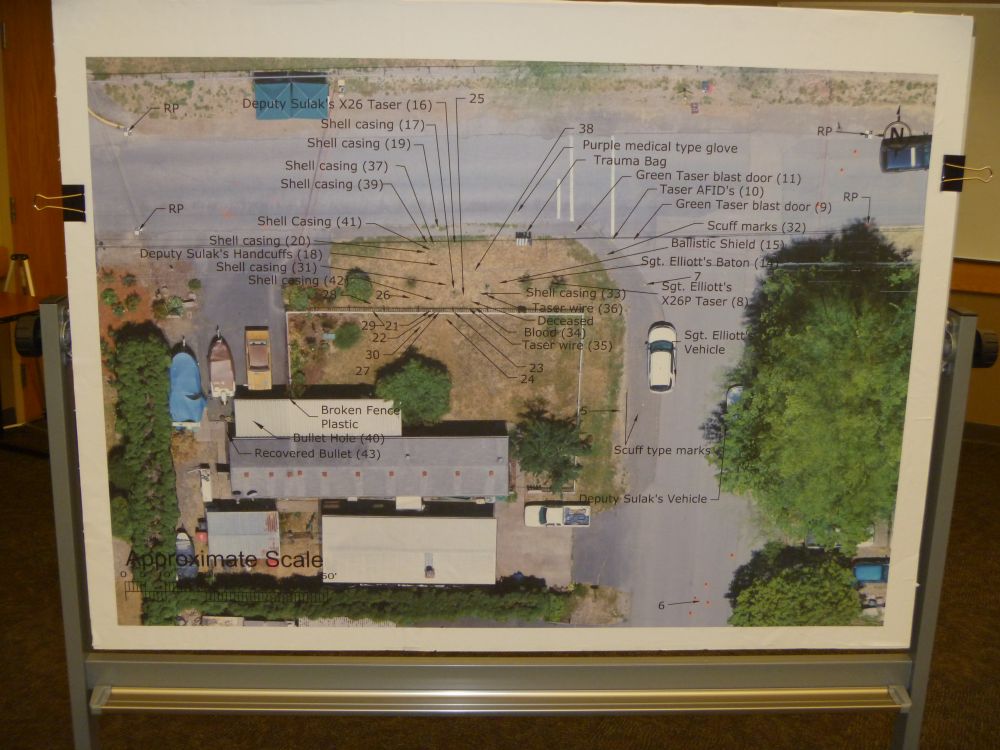 NEWBERG - Yamhill County Sheriff's Office Sgt. Sam Elliott and deputy Stephanie Sulak were justified in shooting Kelly Sutton Jr. six times, resulting in the death of the 27-year-old Amity resident on the morning of Saturday, July 7. District Attorney Brad Berry announced the finding during a Friday morning press conference at the Newberg Public Safety Building.
The county's Major Crimes Response Team was responsible for the investigation that was led by Newberg-Dundee Police Det. Sheldon Clay.
As part of his 3 1/2-page report, Berry said an officer is justified in using deadly force when the officer reasonably believes his or her life or the lives of others are in imminent danger.
"In this case, Sgt. Elliott was being strangled at the time he fired the first shots," Berry said. "Even with that, and once there was some separation between he and Mr. Sutton, Mr. Sutton again lunged toward him."
Sutton, who was unarmed, was shot by both Elliott and Sulak at that time, according to Berry.
He concluded by saying, " I find that the actions of the officers, although with a tragic result, were justified given the overall circumstances and conduct of Mr. Sutton."
Elliott is a 17-year veteran of law enforcement, who worked for the McMinnville Police Department before joining the sheriff's office. Sulak has been a rural patrol deputy for 15 months, and YCSO is her first job in law enforcment.
Sheriff Tim Svenson, who attended the press conference, said afterward that Elliott and Sulak will remain on paid administrative leave until an internal investigation by his agency has been completed. That will commence next week.
Providing all agency policies related to an officer involved shooting were followed by Elliott and Sulak, and Svenson said he believes that to be the case based on Berry's report, they are expected to return to duty in a couple of weeks.
The incident escalated extremely quickly, Berry said. To that point, he said only 68 seconds elapsed from the time Sulak said she was "out with the suspect" (Sutton) to the call of "shots fired."
Continuing, Berry said, "Assuming that about 10 seconds lapsed from the time Sulak announced that she was going out to the time she had her patrol car turned around and was back with Sutton, the time of the altercation was even shorter."
Berry said efforts to subdue Sutton by less than lethal force - verbal commands, Taser and hand-to-hand combat - "were wholly ineffective."
An autopsy performed at the state Medical Examiner's Office in Clackams the day following the incident determined Sutton was under the influence of methamphetamine at the time.
At 5:23 a.m. that the Yamhill Communications Agency dispatch center received a 911 call from an Amity homeowner on Rosedell Street saying that she and her husband awoke to a man in their bedroom, and that the husband was talking to him in the living room.
She provided the dispatcher with a clothing and physical description. Both residents described the suspect as "being on something." He had left the home four minutes after the 911 call was made, walking east on Rosedell toward Jellison Avenue.
After arriving in the area, Elliott and Sulak confronted Sutton on Jellison, just south of the corner with Rice Lane, near the elementary school.
See Tuesday's News-Register for additional details.