Susan Marie Hadfield 1956 - 2023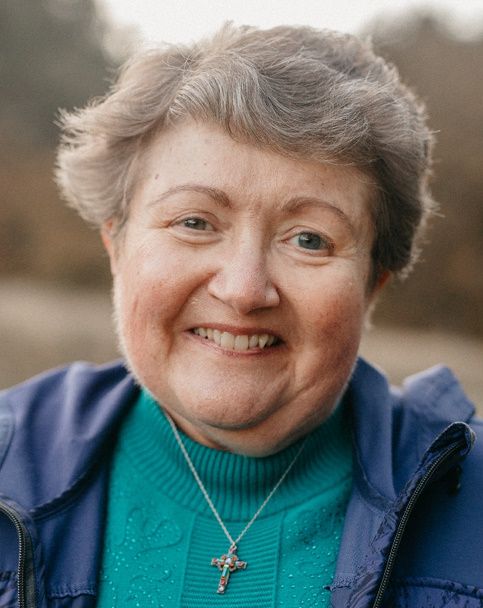 Susan Marie Hadfield was a caring mother, grandmother, sister and friend. She left this world suddenly on April 22, 2023, at the age of 67, in McMinnville, Oregon. Susan was born February 21, 1956, to Leland Goggans and Barbara (Bowman) Goggans in Toledo, Ohio. After high school, Susan earned her associate degree at Middle Tennessee State University and started her long career at Juris in Nashville, Tennessee. She loved to attend church, and cared deeply for her religious community at St. James Catholic Church in McMinnville. She cherished her family and was delighted to be a grandmother. She was a crafter who enjoyed quilting, crocheting, cross-stitch and painting. Traveling internationally was her lifelong dream come true. She especially enjoyed going to Jerusalem and Rome. Her family will always remember her handmade gifts and her contagious laugh.
She is survived by son and daughter, Brian Hadfield (Chelsey) of Nashville, and Sarah Hadfield (Erin) of McMinnville; her brothers, Randall Goggans (Beth) and Steven Goggans (Suzie); grandchildren, Lilly, Mariah, Sage, Gavin, Hallie, and Georgia; as well as many friends and family members who will remember Susan's spirit and unconditional love as they move forward.
Please join us to celebrate her life at 11 a.m. Friday, May 12, 2023, at St. James Catholic Church in McMinnville. To leave condolences, visit www.macyandson.com.