Irvin J. Teegarden 1932 - 2023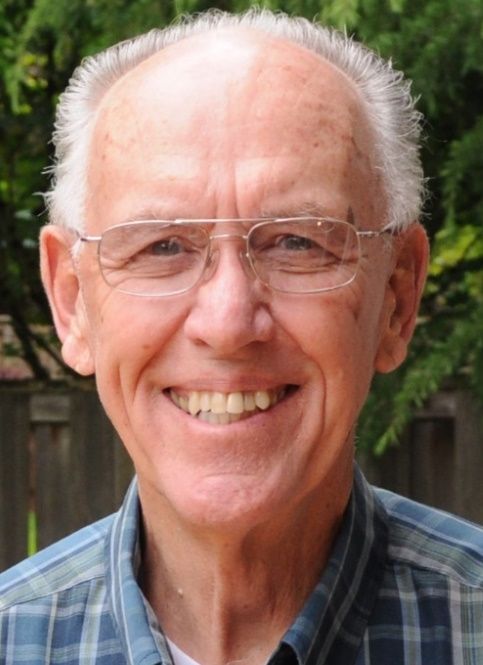 Surrounded by his family, Irvin James Teegarden passed away March 10, 2023, at the age of 90. He was born on the Fourth of July, 1932, in McMinnville, Oregon, to Charles and Doris Teegarden.
Irv was a deep-rooted Oregonian, with ancestors who came to Oregon on the Oregon Trail. He grew up in the Willamette Valley, in a hard-working family with farmland in the Yamhill area.
He graduated from Yamhill High School in 1950 and enlisted in the Air Force. He came home on leave in December of 1951, and married Evelyn Martin, his high school sweetheart. They were married for 71 years. After serving in Japan, equipping bombers for aerial reconnaissance over Korea, he returned home to work in the family farming business and start a family.
Irv had an innate honesty that was easy for others to see. The natural trust people had in him became the hallmark of his life and career. He eventually left the world of farming and held various roles in sales and marketing in the real estate and insurance industries; he worked for Oregon Mutual Insurance Company in both McMinnville and Boise for over 25 years. He was known for his integrity, hard work and creativity. He always had a project underway, whether fixing up an old farmhouse, building an RV from a step van, or repairing broken equipment. He was never intimidated by a new and challenging project.
Family was important to Irv, and he is survived by his wife, Evelyn; and four children, Alesia Gadach (Bob), Randy Teegarden (Carolyn), Darrell Teegarden (Carol), and Mike Teegarden (Beth); as well as 10 grandchildren; and nine great-grandchildren. There were lots of happy family times together. Fourth of July gatherings were extra-special (his children grew up thinking that the whole town celebrated his birthday with fireworks) with barbecued hamburgers and homemade ice cream. Irv and Evelyn were charter members of Community Christian Church in McMinnville, and they demonstrated an integration of faith and family by their examples of service and commitment.
In retirement, Irv and Evelyn lived in Salem, Oregon, and traveled annually via RV to California and Arizona. There was always something with wheels that Irv was fixing or planning to acquire.
A memorial service will be held at 1:30 p.m. April 22, 2023, at Court Street Christian Church, 1699 Court Street N.E., Salem, Oregon.
To leave online condolences, please visit Irvin Teegarden Obituary - Salem, OR (dignitymemorial.com).