Red Hills Kitchen closing, market staying open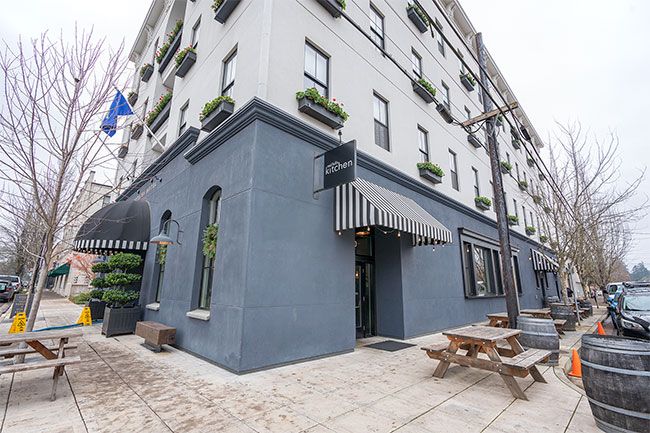 Red Hills Kitchen restaurant at Fourth and Ford Streets, in the Atticus Hotel building, will close as of Dec. 18.
Red Hills Market, 155 S.W. Seventh St. in Dundee, however, is remaining open. The Market offers pizza, soups, sandwiches, breakfasts and other foods,
Both businesses are majority owned by Jody and Michelle Kropf, along with silent partners.
The Kitchen opened in March 2019, replacing another restaurant that had been in the space, Bless Your Heart Burgers.
The Kropfs already had been operating the Market, and were asked by the hotel owners to consider opening a restaurant in McMinnville.
"We hadn't planned on expanding at the time, but decided to go for it as we loved everything the Atticus team had created and, of course, love downtown McMinnville," Michelle Kropf said.
They remodeled the former burger place "floor to ceiling" before opening, she said.
"We are extremely proud of the space we created, the memories shared over delicious food and the team we put together," she said.
She added that she is proud of the way her team navigated the COVID years. They set up a complete outdoor restaurant with the Red Hills food truck and a tent. They also installed Plexiglas dividers inside.
Kropf said she and her team are "beyond thankful for the support over the years" from both customers and the people at the Atticus.
Closing was a difficult decision, she said, but one that will allow her and her husband to spend more time with their children, Luke, 13, and Greyson, 10.
"We want to be at every sporting event and school function," she said, "and to simply have more time as a family, as this time goes by so fast and we don't want to miss it."
Red Hills Kitchen will remain open through Sunday, Dec. 18. Hours are 8 a.m. to 1:30 p.m. daily for brunch and 4 to 9 p.m. Thursday through Sunday for dinner.
Gift certificates may be used at the Market following the McMinnville closure.
Red Hills Market is open from 8 a.m. to 8 p.m. daily, with breakfast served from 8 to 11 a.m. and lunch and dinner from 11 a.m. to 8 p.m. It will close at 4 p.m. on Christmas Eve, be closed on Christmas and open at 11 a.m. on New Year's Day.
Kropf hinted that visitors to the Dundee location may find "some fun surprises" at the Market inspired by the Kitchen, such as doughnuts.
For more information, go to the Market website, at redhillsmarket.com.