End of an era as McMinnville 'Penney's' set to close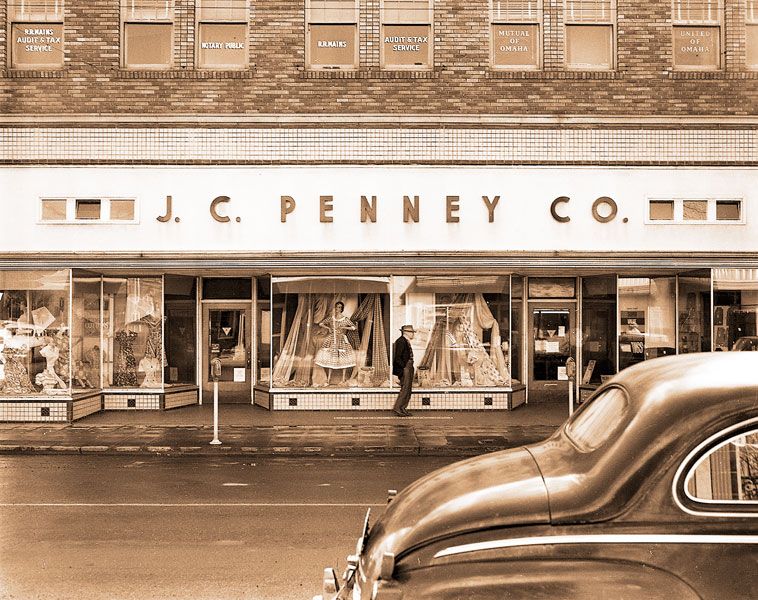 [Updated 6/9 9 a.m.] For the first time in a century, McMinnville will be without a JCPenney store.
J. C. Penney Co., which filed for Chapter 11 bankruptcy protection May 15, said it is permanently closing 154 stores, including the one in McMinnville.
The company said Friday liquidation will begin following entry of an order at a June 11 hearing in U.S. Bankruptcy Court. Store closing sales are expected to take 10 to 16 weeks.
"While closing stores is always an extremely difficult decision, our store optimization strategy is vital to ensuring we emerge from both Chapter 11 and the COVID-19 pandemic as a stronger retailer with greater financial flexibility to allow us to continue serving our loyal customers for decades to come," said Jill Soltau, chief executive officer of JCPenney.
Soltau said she was "incredibly grateful" to its workers "during this difficult and uncertain time."
Brent Carefoot has served as the McMinnville store's manager since 1997. Last year, he was one of 80 managers nationwide to be honored with the company's Founder's Award, highlighting store leaders who excel in financial performance, customer and client service and business expertise.
Carefoot said the store will reopen Friday at noon, but he was unsure if the liquidation sale would start right away.
A story posted Monday on the Forbes Magazine website noted most of the 154 stores being closed are in lesser-populated cities.
"These smaller stores might not contribute much to the company's bottom line, but their closure will greatly affect JCPenney's most loyal customer," wrote Forbes contributor Michael Lisicky. "Closing these stores will abandon a large segment of the customer base and the company must be prepared to accept the consequences of such a decision." Other JCPenney locations closing in Oregon are Bend, Roseburg and Salem.
E.V. Blair opened McMinnville's J.C. Penney store in 1920 with a staff of three, in a tiny room in the McMinnville National Bank block, according to a 1928 Telephone-Register story.
The store expanded slowly throughout the decade until local businessman F.W. Fenton constructed the Fenton-Penney building at the corner of Third and E (now Evans) streets, with the chain store as its main tenet. The building opened in August 1928.
"Penney's" remained a downtown fixture until 1995 when the company moved to its current location in the McMinnville Plaza mall in northwest McMinnville.
In the late 1980s, a delegation from McMinnville Downtown Association went to the Penney regional property headquarters in Anaheim, California, to lobby for the company to keep its downtown location. They signed a new 5-year lease, but the company then went forward with development of the mall location, as it had done throughout the country.
In a 2012 column, News-Register columnist Elaine Rohse (Rohse Colored Glasses) wrote:
"Sometimes I get homesick for 'Old McMinnville,' when coffee drinkers gathered mornings and afternoons at Thrifty Drug on Third Street to check on the pulse of the town.
"There, you'd probably find Rex Haynie, manager of J. C. Penney, then on Third Street; Virgil Hicks, manager of Montgomery Ward, where Boersma's is now; and Jim Godwin, Safeway manager at 442 N.E. Baker, where Amish buggies and horses often waited in the parking lot. Arriving shortly would be Phil Bladine from the News-Register; Glen Macy, Macy & Son Funeral Directors; Norm Scott, Scott's Funeral Chapel; Bob Mattecheck of the theater family; and Wally Wright, Central Heating. ...
But now I have recovered from my bout of 'Old McMinnville' homesickness. The antidote? I walked down Third Street and noted how beautifully the 2012 McMinnville has matured."