Signs encourage kids to exercise like animals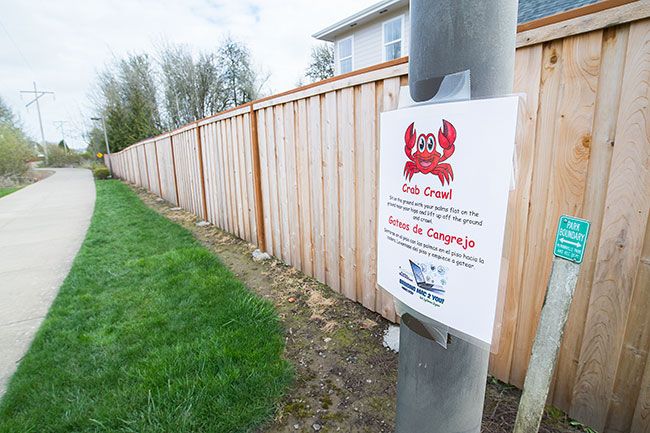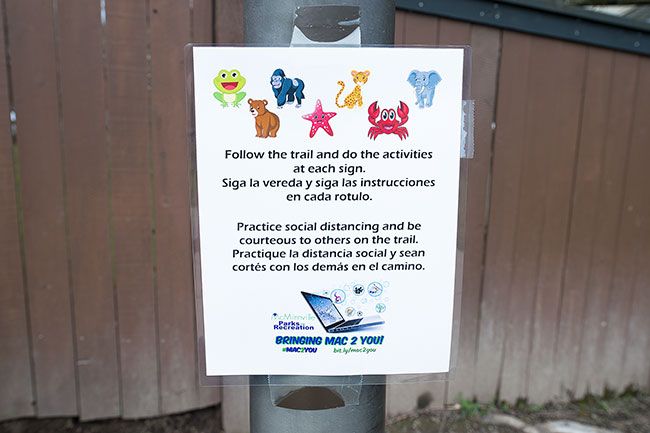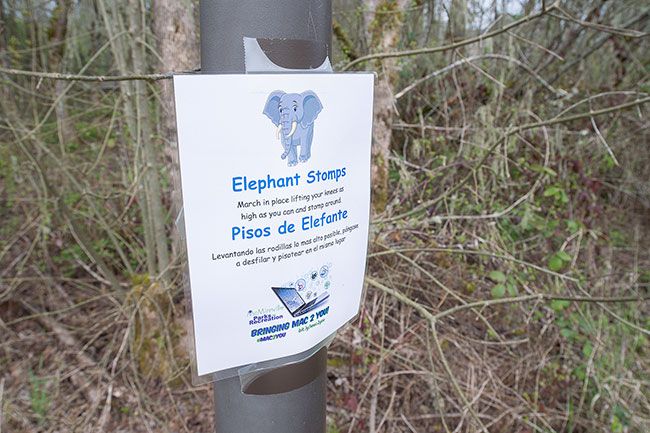 McMinnville Parks and Recreation is encouraging children to act like animals as they enjoy some fresh air.
As part of the department's "Mac2You" program, signs bearing images of animals are posted along the greenway trail that runs south to north from Wallace Road to Baker Creek.
Each animal stands for a different type of exercise that can be done for 45 seconds, followed by a 15 second break.
When children see a picture of a frog, they are asked to "hop, hop, back and forth, like a frog." When they see a cheetah, they're asked to "run in place as fast as you can."
There also are pictures of bears, gorillas, crabs, elephants and starfish ("jumping jacks ... with arms and legs spread"). Each has its own specific physical activity.
Children don't have to walk the trail to do the exercises, of course. They can be done at home — and adults can join.
The Mac2You program includes a variety of other activities, as well. All are posted on the Parks and Rec website, www.mcminnvilleoregon.gov/communitycenter/page/mac2you-activities.