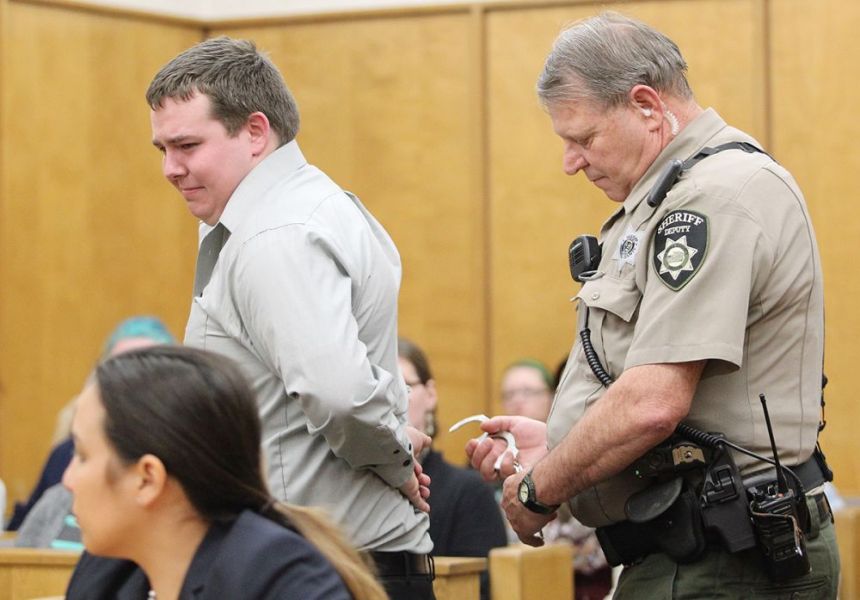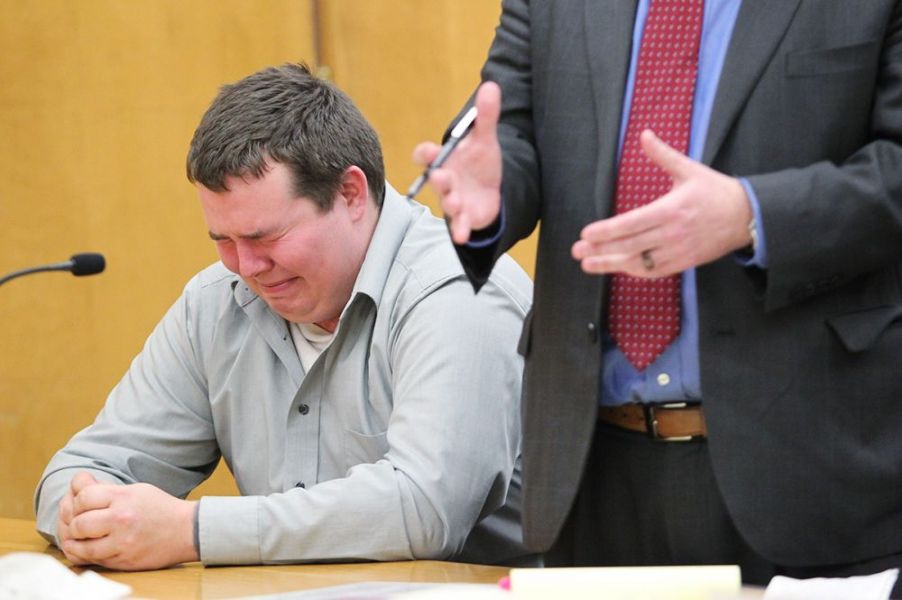 Street racing co-defendant Olsen sentenced to 75 months in prison
Judge Eric Bergstrom sentenced Andrew Olsen to 75 months - a little more than six years - in prison Friday afternoon for his role in last May's street racing head-on crash that killed a McMinnville man and injured two others.
Bergstrom, a Multnomah County judge, was assigned the case because Melissa Gates, the mother of injured victim Natasha Fisher, is a Yamhill County Circuit Court employee.
Olsen, 23, of Lafayette, will be placed on 36 months of post-prison supervision when he's released from custody.
He pleaded guilty earlier this year to one count each of criminally negligent homicide, a Class B felony, and two counts of third-degree assault, a Class C felony.
"You did the best thing you could do and take responsibility," Bergstrom told Olsen. "I think the sentence is appropriate. You do have the ability to do good things in your life."
One count each of second-degree criminal mischief, fourth-degree assault and reckless driving, in addition to seven counts of recklessly endangering another person, were dismissed as part of plea negotiations between Olsen's attorney, Robert Crow of Portland, and Kristen Hoffmeyer of the state Department of Justice.
Hoffmeyer was assigned the case after Alicia Eagan left her position as a Yamhill County deputy district attorney.
Co-defendant Jeremy Hopper, 24, of Amity was sentenced March 2 to 12 years in prison by Washington County Judge Andrew Erwin.
A 12-member jury needed only 30 minutes to deliberate and find Hopper guilty by a unanimous vote of one count each of first-degree manslaughter, second-degree assault, second-degree criminal mischief, fourth-degree assault and reckless driving, in addition to three counts of recklessly endangering.
Hopper was acquitted of one count of recklessly endangering and another count was dismissed. Two like counts were merged with the manslaughter and second-degree assault counts.
Erwin imposed a 120-month sentence on the first-degree manslaughter charge and a 70-month term on the second-degree assault charge, but only ran 24 months consecutive to the 10-year sentence.
The sentence also included 36 months on post-prison supervision when Hopper is released from custody and a lifetime revocation of his driver's license.
Hopper is serving his sentence at the Snake River Correctional Institution in Ontario, about 55 miles west of Boise, Idaho. His earliest release date is Jan. 24, 2029.
The charges lodged against each defendant arose from a high-speed street race. The two were racing late-model Mitsubishi Lancer Evolution sports cars when Hopper lost control and slammed into an oncoming van.
Claudio and Bonifacio Martinez, friends and co-workers who were not related, were riding in the van. Fisher was riding with Hopper, her then-boyfriend.
Olsen's car was not involved in the crash. He stopped and cooperated with authorities.
Hopper testified at his trial and stated at the sentencing hearing that he has no recollection of the crash and the events leading up to the incident.
Gates, Bonifacio Martinez and Claudio's widow all addressed the court. Crow read a statement from Olsen.
See Tuesday's print edition for a full report.