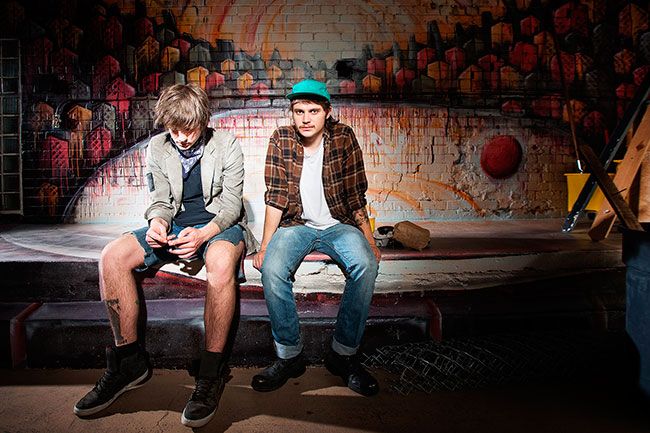 Nathalie Hardy: Reaching out to runaways
November is National Runaway Prevention Month, an easy event to let blend into the backdrop of calls for awareness on all sorts of critical and important issues.
It's vital for our communities to be forthright about runaway and homeless youth: it's not just a big city issue. It happens here. Right now, there are youth in our community who are considering leaving home. An awareness campaign shines light into some of society's darker corners, even in the smaller confines of Yamhill County.
Youth Outreach, a Yamhill Community Action Partnership's (YCAP) program with an office in Newberg, has identified more than 100 runaway and homeless youth locally just in the last year.
For those of us working for organizations serving this vulnerable population, this month's awareness campaign is very important; because if people don't know there's a problem, or they know there's a problem but don't know how to help, we can't work together toward ending youth homelessness. And shouldn't that be a goal for all of us?
Next week, we elect a new president and there will be plenty to collectively disagree about. But, how about we focus on something we all can agree on, like that fact that youth homelessness is unacceptable.
(script|author-Hardy-viewpoint))
And, how about we do more about it?
It's not comfortable to consider the young person on the street with whom you just avoided eye contact has literally nowhere to sleep tonight. It's not easy to face the fact that, despite my willingness to believe everyone is doing the best they can, it's simply not enough when youth continue to feel disposable and with nowhere to call home.
I'm an optimist; I love to say people do the best they can. And while I do believe most people are mostly good, the bottom line is, not everyone is. Not everyone does right by their children. In fact, an alarming amount of people don't. No matter what we think of how a youth gets to the point of being homeless, that's when it's time for us to step in and find ways to help keep kids off the street.
There are myriad reasons youth become homeless or feel like they need to run. There isn't enough space here to dissect them all. Plus, it's not even the point.
The point is this: this month, and pretty much all the time, I want people to be aware that we have local resources to help youth who are runaway or homeless. Youth Outreach has been serving this population for more than sixteen years. And I want people to know they can help.
Here's one way: write this number down: 1.866.538.8023. A runaway or homeless youth can call anytime, free from anywhere.
Here's another way: think your teen might need some help? Reach out to us. We'd like to help.
Locals can go one step further in helping by considering to be a Host Home for the Youth Outreach SafeShelter program, currently recruiting more participants. A host home is a valuable experience for both a youth in need of a safe place and for people who have a desire to do something to help.
Host Homes provide temporary, emergency shelter for up to 21 days to 11 to 17 year-old runaway and homeless youth in Yamhill County. These warm and caring homes allow case managers to work on safe, more permanent housing situations, as well as address other issues and concerns our teens may be facing.
Of course, applicants must pass background checks and provide complete biographical information as well as participate in regular trainings and support meetings. Once certified, applicants will receive a small monthly stipend and nightly allowance when sheltering youth.
It's not uncommon for people to worry about liability. It's good to make sure all bases are covered. Recently, Youth Outreach ran a campaign online recruiting host home volunteers. Someone asked about the legality of the program, voicing concerns about harboring a minor. The program director responded by assuring them that the program has been, and continues to, operate in good standing with city, county, state and federal policies.
Our goal is to work with families, not against them. And often that means simply providing everyone a place to catch their breath and some support in seeking solutions to the situation in front of them.
At the end of the day, no amount of data or shocking statistics is really going to move a person into action. Either one has a heart for wanting to participate in something like this, or he or she don't. If you are one of those people who care, I invite you to consider being a Host Home for our SafeShelter program at Youth Outreach. Your help is needed.
Let's work together to #EndYouthHomelessness.