Dayton defeats Amity for 3A girls basketball championship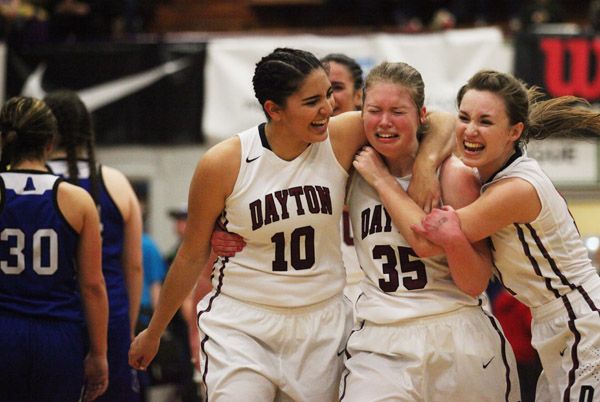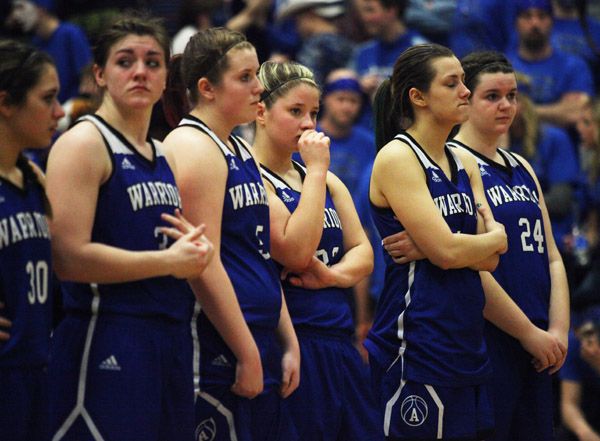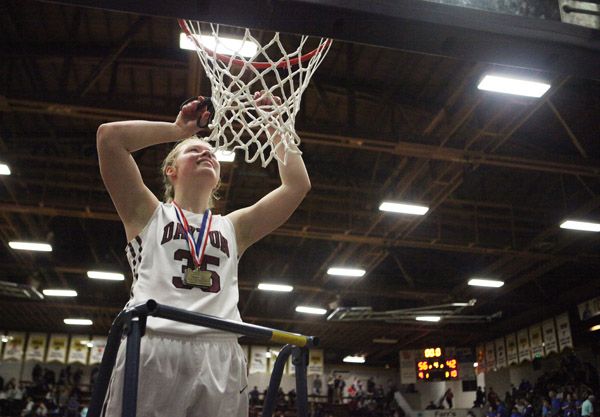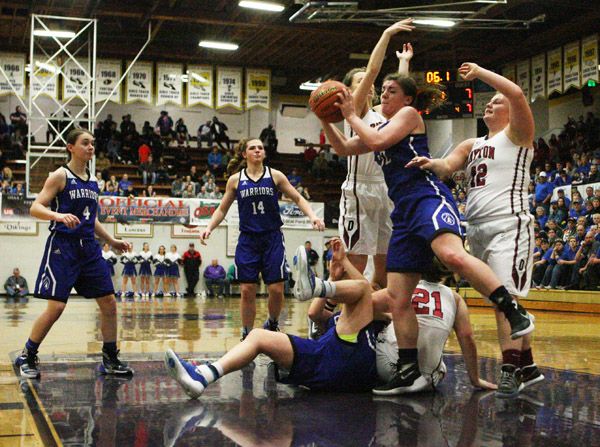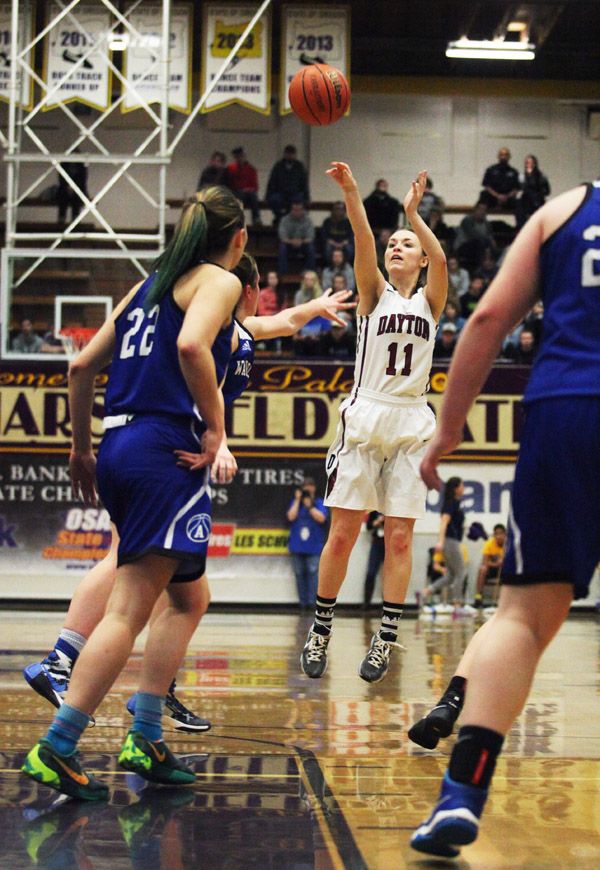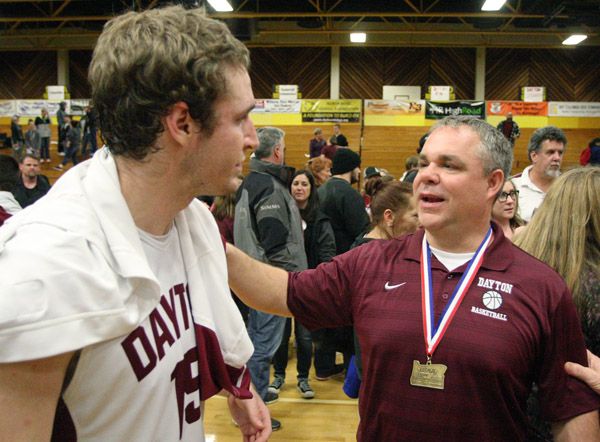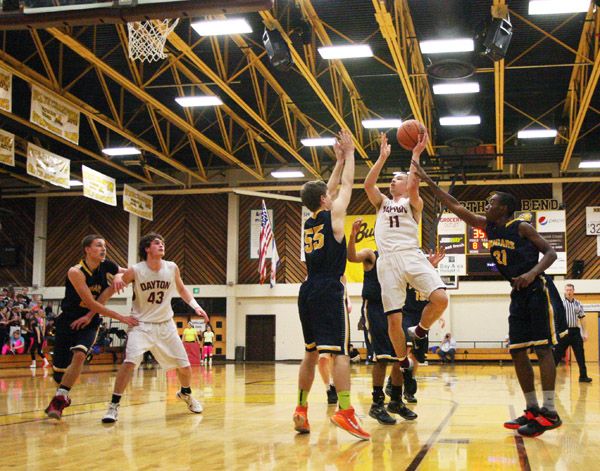 COOS BAY -- Dayton girls basketball successfully defended its OSAA Class 3A state championship at the expense of its nearest and dearest rival.
Shawnie Spink posted a 12-point, 12-rebound, 11-assist triple double, and Teddi Hop had 18 points and eight rebounds as the Pirates successfully defended their 3A state title from 2014 with a 56-42 victory over rival Amity.
It is the third state championship in Dayton's program history; in addition to the 2015 title, the Pirates won the 1992 Class 2A state title. The Warriors sought the first state championship in program history, having finished second in 1990, 1991 and 1997.
"I was dreaming for this moment. I've been dreaming to play Amity in the championship forever," an emotional Hop said following the game. "And it finally happened my senior year."
The Warriors trailed by as many as 20 points in the second quarter but slowly creeped back into contention, with Madelynn Krotzer's rebound basket with 4 minutes, 50 seconds remaining cut the deficit to 50-39, neither team scored over the next 2:37, however, until Dayton senior Teddi Hop made a pair of free throws.
On the next Dayton possession, Spink passed the ball ahead to Hop, who was pushed in the back by Amity post Maddie Worthington but still made an attempted layup. Referees ruled Worthington's foul intentional, and Hop made one of two free throws -- and then one of two more after being fouled by Amity's Keeley Graham -- to widen the gap.
Krotzer had 14 points and six rebounds for Amity (23-7), while Lindsay McShane had 10 points and 11 rebounds. McShane and Spink were named players of the game for both teams.
"It's amazing. It's a lot of work. I'll tell you, these girls have just worked hard all season," Pirates coach Scott Spink said. "We've had a goal in mind."
Dayton concluded its season with a 27-3 overall record and a share of the Class 3A West Valley League regular-season championship, split with the Warriors.
Boys basketball
3A third-place game
Dayton 79, Portland Adventist Academy 60
NORTH BEND -- After missing one game of the OSAA Class 3A boys basketball state tournament and struggling in a second, Devin Nowlin ended his tournament and senior season with a bang.
The reverberations from Nowlin's 27 points on nine -- nine! -- attempted field goals could be felt throughout the Dog Pound at North Bend High School. Nowlin (7-of-8 from the three-point line) and Zach Bernards (22 points, 4-of-7 from three) lit up the scoreboard against running, gunning Portland Adventist Academy in a victory over the Cougars in Saturday evening's Class 3A third-place game.
However disappointed the Pirates (25-5), the 3A state tournament's No. 1 seed, were following a loss to No. 4 seed De La Salle North Catholic in Friday's semifinal round, they shook off the bad feelings quickly. Dayton raced out to a 29-14 first-quarter lead, weathered the storm in the second quarter and made five of seven attempted three-pointers in the third quarter to keep the Cougars (20-11) at bay.
Jarred Ashley posted a double-double (10 points, 11 rebounds) for a second consecutive game, and Zach Spink had five points and eight assists.