Sheridan volleyball holds off Willamina in five-set thriller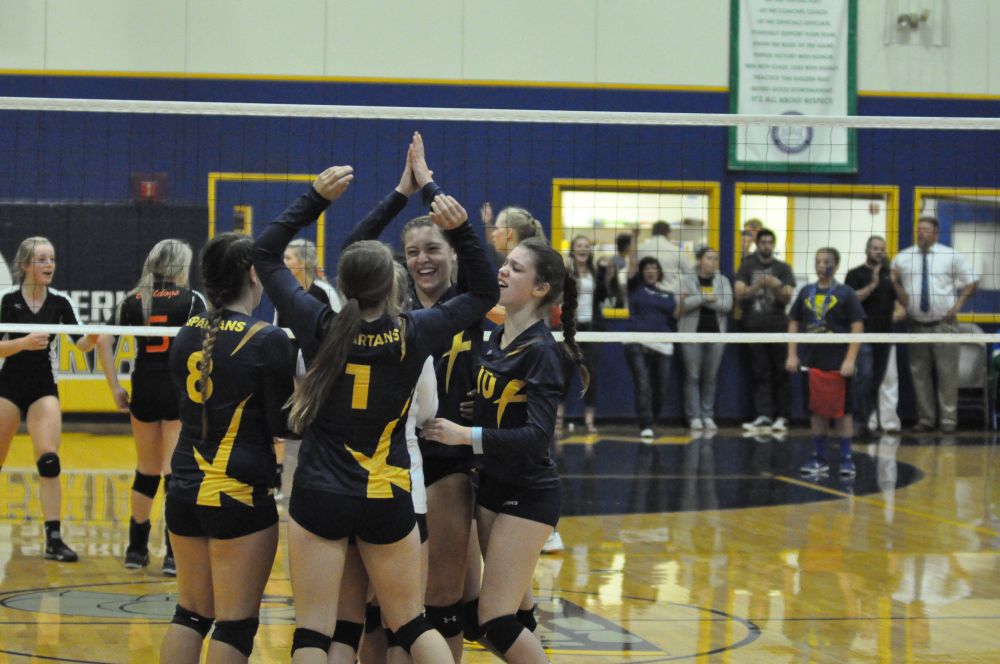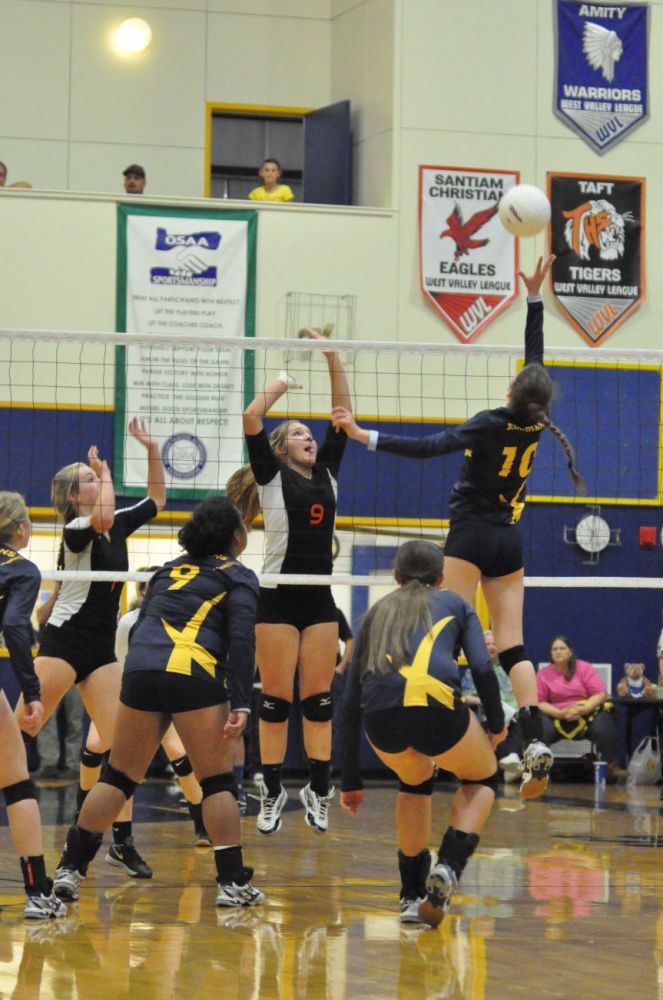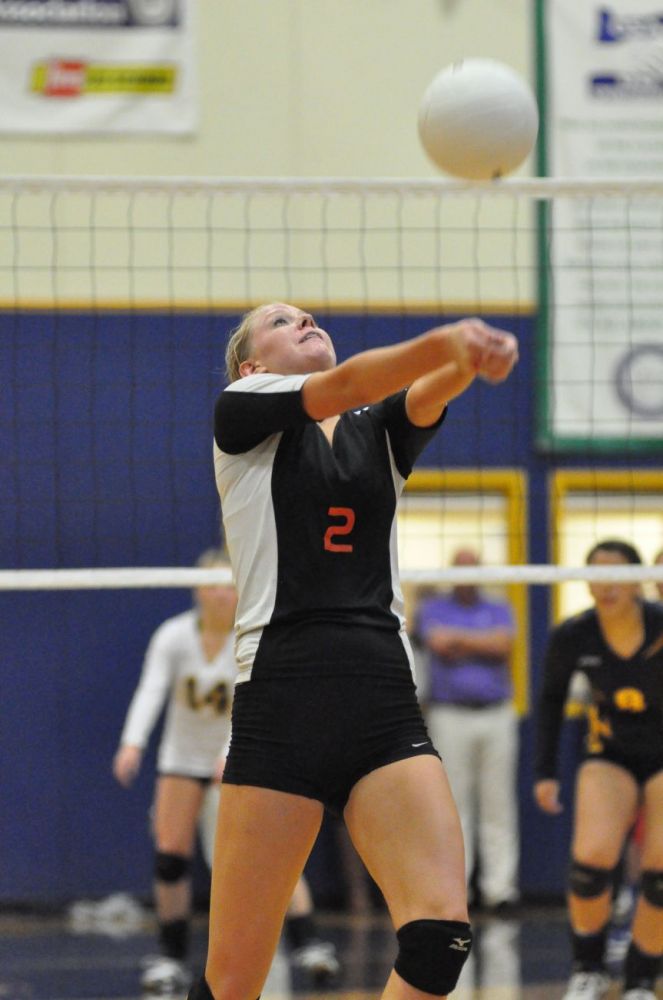 SHERIDAN -- The Sheridan high school gymnasium rocked for Class 3A West Valley League volleyball Thursday night.
Sheridan and Willamina had vocal, dueling student sections and enough fans to nearly fill the stands. It was a matchup of strong teams; the Spartans are the No. 8 team in the OSAA Class 3A power rankings, while the Bulldogs ranked No. 21.
So when Sheridan struggled with unforced errors in losing the first set, and Willamina found senior outside hitter Kasey Anderson on offense, and the Willamina Bro Squad (WHS students clad in creamsicle-orange tank tops) hollered at the top of its lungs, and the temperature in the gym rose .. it was enough sensation to make a team declare, No mas.
"Last year, that was us," Spartans sophomore Natalia Rentsch admitted. "We busted out of that."
It took five sets to do so, granted, but it did the last time the West Valley rivals met, on Sept. 8. And a similar result played out, as Sheridan outlasted Willamina, 16-25, 25-20, 25-22, 23-25, 15-8, to improve to 10-2 overall.
Rentsch racked up team highs of 13 kills and six blocks, and Sam Mack contributed 10 kills. Kassidy Ellis added eight kills for the Spartans (7-2 WVL) and middle blocker Ashley Aponte had six kills and five blocks.
"Our mental game has improved a lot this season for sure," Sheridan coach Jessica Todd said. "It's hard when you're in a situation where, it's a rival game, both towns are here screaming. It can be really hard to pull your head into the right spot."
Compounding matters, Mack went downearly in the fourth set with an apparent left ankle injury. She rested it as the Bulldogs (5-8, 4-5 WVL) managed to tie the game and returned to the court early in the fifth set.
"It's always hard when a player goes down, just because it shakes everybody up," Todd said. "It takes a little bit to kind of get yourself back up to working again. They did a good job."
Anderson maintained her high level of play against the Spartans, receiving additional support from freshman middle blocker Bethany Berry.
"Bethany probably had her best match of the season today," Bulldogs coach Brent Murrell said. "She was hitting the ball lights out, she was passing great, she was doing awesome at the net."
The Bulldogs are the sole occupants of fifth place in the WVL, adding greater importance to every upcoming match. According to Anderson, Willamina has attained a greater sense of unity with which to propel it forward.
"We've stayed together better now," Anderson said. "We're growing together, so it's good."
Sheridan plays in the Junction City tournament on Saturday and hosts Dayton at 6 p.m. Monday. Willamina plays at Amity Monday evening at 6 p.m.