Jack Ray Eichhorn Sr. 1955 - 2023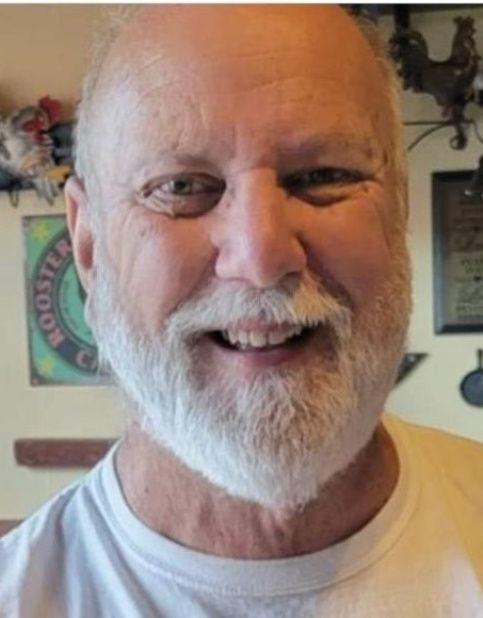 Becky's beloved, Jack Ray Eichhorn Sr., was born May 23, 1955, in McMinnville, Oregon. He was raised in Carlton by his parents, Jack L. Eichhorn and Roma (Gibson) Eichhorn. He graduated from Yamhill-Carlton High School in June of 1973. Recently, he has been an active part of their 50th reunion planning committee.
Jack married his sweetheart, Becky Brightener, on Valentine's Day 1986 in Yamhill, Oregon.

He loved taking part in many volunteer community activities, practically growing up in the Carlton Fire Department, where his dad was a member. He became a fireman in many communities, including Federal Way, Washington, Assistant Chief of Carlton, Newberg and Marion counties, and Chemeketa Community College Fire Department.

He was a member of Salem CERT, and co-founder of Project ABLE, as well as an active member of Yamhill County Sportsmen's Association, where he served as a past president and current board member. He was also known to be the worst shot in club history! Club members would jokingly place bets on when he was going to hit the target. His loss will be deeply felt by them all.

Jack's hobbies included cars: FORDS! FORDS! FORDS!, roller skating, music, the outdoors, and spending time with his wife, family and friends.

Jack was a born-again Christian and loved serving others. On the morning he left us, he helped out a friend in Sheridan before driving himself home to Salem, where he suffered a massive heart attack.

He was preceded in death by his parents and his older sister, Kathleen Gould.

Jack is survived by four children, Benjamin Eichhorn of Tokyo, Japan, Jack (JR) Eichhorn Jr. of Dallas, Jessica Eichhorn of Gresham, and Julia Burkett of Tillamook; 12 grandchildren; and many beloved nieces and nephews.

He will always be remembered as a forever faithful friend, husband, grandfather and uncle.

A memorial service will be held at 11 a.m. Saturday, August 26, at Rock Point Church, 4301 N. College Street in Newberg.