Nancy L. Walker 1952 - 2023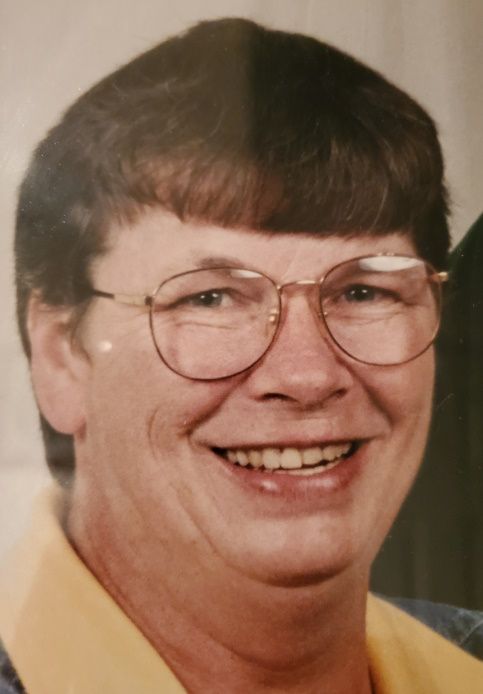 Nancy L. Walker (Palm) of McMinnville, Oregon, passed away June 29, 2023, at her home, with her family by her side.
It's hard to say goodbye. You were loved beyond words and will be missed beyond measure. Your wings were ready to fly, but our hearts were not ready to let you go. It's hard to say goodbye to someone who gave so much of herself and so much for us to remember.
She was born April 12, 1952, in Roseburg, Oregon, to Marel and Mary Palm. They moved to Tigard, Oregon, in 1968, and she graduated from Tigard High School. She married late husband Melvin Walker on May 6, 1972. They moved to Yamhill, then to Newberg, and then in 1997 moved to McMinnville. Nancy raised two children and has two grandchildren whom she loved so very much. The grandchildren and their friends all call her "grandbam."
Nancy worked at Willamette Valley Medical Center for 20-plus years and, due to health reasons, had to retire early from there. She loved her job; it was always missed by her, and she took such pride in her work.
She had a great sense of humor, wonderful smile, and was always laughing or teasing you. This is what got her through all her pain and rough days she had medically for so many years.
Nancy enjoyed spending time with family and friends. She enjoyed all her beach trips for vacation or day trips. There are so many memories there. Nancy is a big "Bingo" fan. Always hitting up the Bingo hall. We know you are playing in Heaven right now, "BINGO!"
Nancy was preceded in death by husband, Melvin Walker; grandparents, Louie and Marjorie Miles; Mom and Dad; brother, Richard Palm; and other family in Heaven. She is survived by daughter, Tammy Walker; son, Kevin Walker; grandson-in-law and granddaughter, Colin and NaTasha (Walker) Padderson; grandson, Michael Ballard Jr.; and many other beloved family and friends.
Nancy will be put to rest in a private ceremony in Roseburg. We will have a Celebration of Life here at a later date. To leave condolences, visit www.macyandson.com.