Clay Wilson 1964 - 2023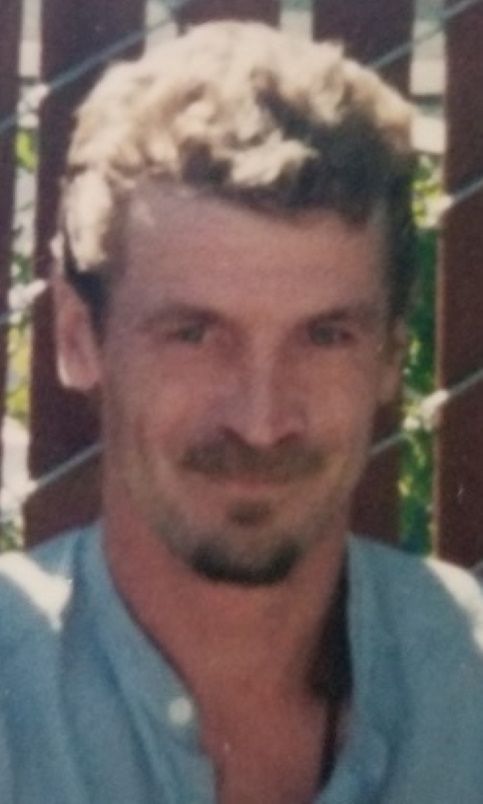 It is with great sadness that we announce the passing of Clay Wilson, 58, of McMinnville, Oregon, on April 26, 2023. Clay was born September 8, 1964, to Steve and Janice (Beaver) Wilson in Stockton, California.
Growing up, he lived in many places: Salem and Carlton, Oregon, to name a few. He loved to travel. As an adult, he moved to Memphis, Tennessee, where he was in a horrific train accident in 2007 that took his legs and left him fighting for his life.
In 2009, Clay moved back to Oregon, where he went to school in hopes of becoming a Silversmith. He liked working with silver and took pride in the jewelry he made. He enjoyed landscaping and was incredibly good at growing plants and flowers. He also loved to listen to Tom Petty's An American Girl, Stop Draggin' My Heart Around, Refugee, Don't Do Me Like That, I Need To Know, just to name a few. He was a HUGE Tom Petty Fan.
Clay was known to some as the "Legless Wanderer." He did not let his disability slow him down or keep him from doing things or going places. He was always on an adventure. He would hop into his wheelchair and off he would go…wherever the rubber met the road.
Clay is survived by his mother, Janice Meaders; stepmother, Rhonda Northrup; brothers, Dennis (Nina) Wilson, Billy Meaders, Eric (Arna) Meaders, Tommy Meaders, and Scott (Tracie) Meaders; sisters, Florence (Chuck) Smartt, Shelly Wilson, Michelle (James) Matlock, and Jennifer (Das) Batta; uncles, aunts, cousins and many nieces and nephews.
He was preceded in death by his father, Steve Wilson; stepfather, Tom Meaders; brother, Steve Scott Wilson; sister, Annette Wilson; cousins, Billy Stevens and Wesley Rich; as well as a few uncles, aunts and grandparents.
Clay will be missed but not forgotten. To leave online condolences, please visit www.macyandson.com