Pool work in progress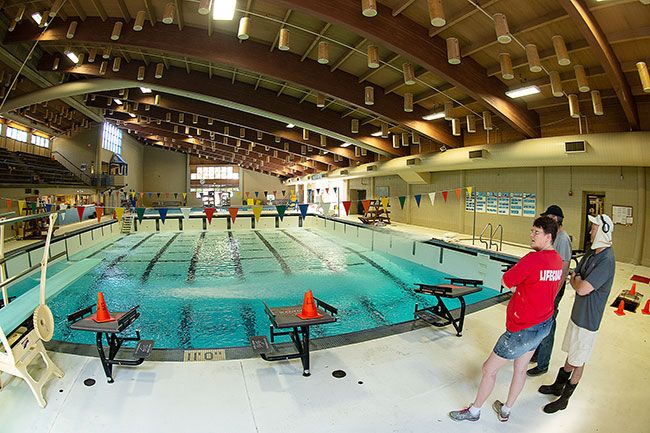 Workers are refilling the pools at the McMinnville Aquatic Center, which is closed until Sept. 10 for annual maintenance and training.
Popular with swimmers, the center features two indoor pools, a weight room and a hot tub.
It opened in 1986, continuing a tradition of swimming in McMinnville that started in 1917 when the first city pool was created -- a pond in city park was improved to serve bathers. A wading pool was added in 1927 with the Soper Fountain at its center; the fountain later was moved to its current spot between the aquatic center and the library.
McMinnville's first large pool was built in 1934 on the hill west of Lower City Park. It was open during the summers.
In 1956, the first indoor pool was built -- it's now the smaller recreation pool in the aquatic center. It originally was covered by a quonset-hut type building. A 30-yard outdoor pool was located on its west side in the current park.
For more about McMinnville's history of swimming and pools, see the Tuesday, Sept. 4, Connections section.