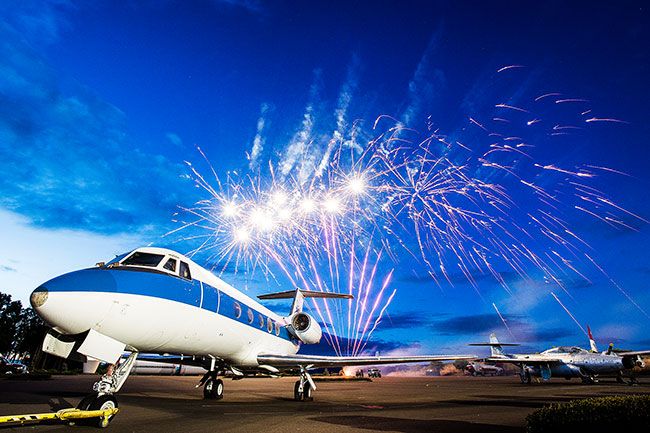 Fireworks, music and museums mark July 4
The Evergreen Aviation & Space Museum will host the event, a cooperative venture of the museum, the McMinnville Area Chamber of Commerce, and the Falls Event Center.
The evening will include several hours of entertainment, music by Mitch and The Melody Makers, food and community information booths prior to the fireworks show. "An American Tale" and "Captain America: The First Avenger" will be showing in the theater building; admission is free.
The museums will be open from 5 to 9 p.m. at a reduced price of $5, which covers both the air and the space buildings.
Activities will start at 5 p.m. in the museum parking lots. Fireworks will fill the skies at dusk, close to 10 p.m.
Fireworks watchers are encouraged to ride a free shuttle to the museum site, rather than driving separate cars.
The shuttles — First Student buses — will pick up riders starting at 4 p.m. at the Grain Station, Eighth and Alpine streets; the city parking structure at Fifth and Evans streets; and Chemeketa Community College's Yamhill Valley Campus on Norton Lane.
At 5 p.m., the shuttle will start pickups at St. James Church, Second and Kirby streets, as well.
For more information about the shuttle, call 503-519-2078. For more information on the Fourth of July event, check www.evergreenmuseum.org or mcminnville.org/july-4th.