McMinnville man arrested on child porn charges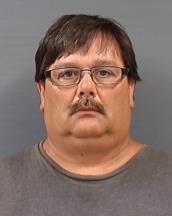 With assistance from The National Center for Missing & Exploited Children, a McMinnville man has been arrested and charged with 10 counts of first-degree encouraging child sexual abuse.
He was identified as Clayton Christopher Smith, 50, according to Capt. Dennis Marks of the McMinnville police.
Smith was booked into the Yamhill County Jail Thursday on $100,000 bail. He was released upon posting the required 10 percent. A circuit court date was set.
It's alleged that Smith was transferring and/or viewing pornographic juvenile images from his home computer.
McMinnville police developed the case last January after receiving information from the center related to Smith's alleged computer activity, according to Marks.
Primarily funded by the Justice Department, the center acts as an information clearinghouse and resource for parents, children, law enforcement agencies, schools and communities to assist in locating missing children, and to raise public awareness about ways to prevent child pornography, abduction and sexual abuse.
The charge is a Class B felony.