Turmoil erupts at Newberg city hall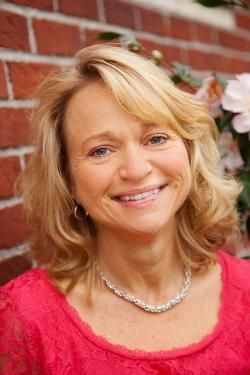 UPDATE: Wednesday
NEWBERG - City Attorney Truman Stone's time as interim city manager will be short-lived, as Newberg continues a high stakes game of administrative musical chairs.
The city council announced it will meet in special session at 7 p.m. Thursday to appoint former Newberg City Attorney Terrence D. Mahr as the interim manager, replacing Stone, who was named to replace Jacque Betz after she was placed on paid administrative leave.
The council put Betz on leave due to controversy after she placed Newberg-Dundee Police Chief Brian Casey on paid leave.
The meeting will be held at the Public Safety Building, 401 E. First St. The Agenda for the meeting is available on the City of Newberg's website at http://www.newbergoregon.gov/meetings.
Mahr retired in 2013, but continued his work as municipal judge for several area municipalities. That year, former Newberg City Manager Dan Danicic resigned following allegations of a cover-up involving an affair with a Newberg city employee, leading to Betz taking the city's top administrative position.
---
NEWBERG – A frenzy of developments over recent days have roiled top administrative ranks in Newberg.
Jacque Betz, recently named city manager in Newberg last summer, placed Newberg-Dundee Police Chief Brian Casey on paid administrative leave last week pending completion of an outside investigation she had commissioned into his management of the force. She notified members of the city council by e-mail on Wednesday, but the action didn't become public until Portland's KGW-TV broke the story late Friday afternoon.
In a highly unusual Sunday development, Yamhill County District Attorney Brad Berry then announced he had asked the Oregon State Police to investigate potentially criminal conduct in the case by Betz. He said findings would be evaluated by the office of his Marion County counterpart, Walt Beglau, to avoid any perception of conflict of interest.
Meeting in special session at 7 a.m. Monday, the Newberg City Council followed up by voting unanimously to place Betz on paid administration leave while the investigation is underway. It was scheduled to meet in regular session at 7 p.m. Monday, after the News-Register's deadline for today's edition, to address an agenda, including evaluation of the city manager's performance.
At Betz's behest, Casey was relieved of his badge, gun and keys and barred from the station. Department spokesman said he was under orders to refer all media queries to city hall.
At the council's request, Betz was then relieved of her keys and barred from city hall. The council asked City Attorney Truman Stone to serve as interim city manager.
Unlike Betz, Casey has held his post for many years and hails from a family with deep local roots. He has brothers serving as head football coach at George Fox University, head baseball coach at Oregon State University and a member of the patrol crew at the Yamhill County Sheriff's Office, following a hard-fought but ultimately losing campaign for sheriff.
Mayor Bob Andrews and Councilors Denise Bacon, Scott Essin, Stephen McKinney and Lesley Woodruff voted in favor of Betz's suspension during the emergency meeting, scheduled at Bacon's request. Councilors Mike Corey and Tony Rourke were not able to attend.
In his announced Sunday, reacting to Casey's suspension, Berry said:
"The reasons for that move have not, to our knowledge, been made public. Since that time, witnesses and information have come forth raising questions about the propriety of the conduct of Ms. Betz, some of which may involve the violation of criminal statutes.
"As such, today, we have asked the Oregon State Police to conduct a complete investigation into the allegations. In light of the allegations, it would be irresponsible to do otherwise.
"Prosecution, if any, of a Newberg city employee would normally be handled by the Yamhill County district attorney.
"However, since this also involves the chief of police, and the conduct related to him being placed on administrative leave, Mr. Berry has asked Marion County District Attorney Walt Beglau to review this investigation and to handle any prosecutorial decisions from that investigation. This request has been made to avoid any potential conflict or the appearance of such a conflict."
Bacon said the council had historically been able to evaluate developments and make decisions based on grounding in relevant information. However, she said Betz's placement of Casey on leave caught the council totally off guard. She said no explanation if any justification was provided.
"Chief Casey is a vital touch point for information about the police department, and he's a trusted colleague," she said. That, she said, made the situation "challenging."
She told her colleagues, "We were told the chief would be treated respectfully." But she said, "This is not how he would view what has happened."
Bacon said Berry, who makes his home in Newberg, notified her by phone Sunday morning of his decision to call for an investigation into Betz's conduct.
"I was in shock when he called," she said. "He said he felt the evidence was compelling enough for OSP to handle."
In response, she told her colleagues, "I'm asking that the council place Jacque Betz on paid administrative leave and take away all privileges, the same things that were done for Chief Casey."
Essin asked what purpose it would serve. Stone said it would be standard operating procedure during the course of an investigation.
Nothing has been said publicly about who will be running the police department in Casey's absence, and the subject did not arise during the council's morning session.
---
ORIGINAL STORY: Friday
Newberg-Dundee Police Department Chief Brian Casey has been placed on paid leave pending an investigation.
KGW reports that Casey was placed on leave by Newberg city manager Jacque Betz, who sent an email to city councilors Wednesday. Casey's gun, badge and identification were taken from him and he was banned from city property.
An outside consultant will be called in to handle the investigation, which will take up to two weeks.
Brian Casey is the brother of Tim Casey, a deputy in the Yamhill County Sheriff's Office who ran for sheriff last year, losing to Sheriff Tim Svenson. Casey is also the brother of George Fox University football head coach Chris Casey, and Pat Casey, head coach of Oregon State University's baseball team.
KGW reports Casey maintains his innocence and he's unsure of why the investigation is being undertaken.
"I'm not under investigation for any crimes, any misconduct," Casey said. "Why am I being put on administrative leave, stripped of my policing ability? It makes no sense to me."