Rose Elizabeth Jackson 1935 - 2023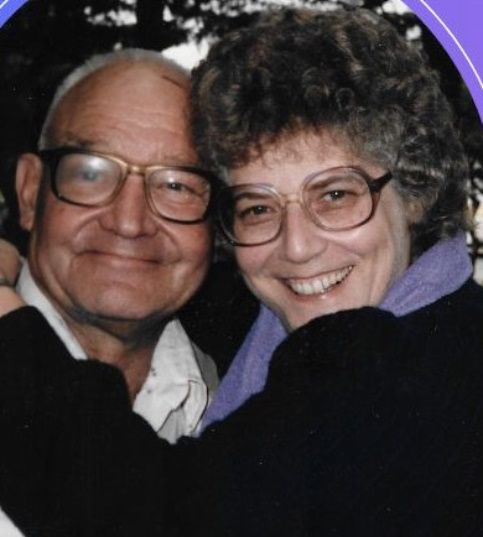 Rose Elizabeth Jackson, age 87, passed away peacefully September 7, 2023, at her home with the Bill and Amy Kalina family in Dayton, Oregon.
Rose was born November 16, 1935, to James and Mary King in Centralia, Washington. Rose was the third of six girls. At age 15, Rose and her family moved to the Portland area. It was there she attended Girls' Polytechnic High School.
On July 29, Rose married the love of her life, Burrell Edwin Jackson Sr. They made their home in southeast Portland. Burrell's work as a millwright took him around the Northwest and Alaska. Rose happily went along with him on his work trips out of town. They both loved dancing and spent many Saturday nights at the dance halls.
In 1974, they moved to McMinnville, Oregon, living in town for a few years before moving to their farm in Dayton. It was there they raised a few beef cattle and a couple horses.
Early in the 1980s, Rose went to work for Macore in Lafayette, where they make plant labels. It is a family-owned business Rosa spoke of fondly. She retired from there after 19 years.
She loved bowling on a league; her team traveled to different states for tournaments. She and Burrell loved traveling, meeting friends and family for lunch, camping, fishing, and hunting. Their travels took them across the USA and once a trip to Europe, where their boy Robert was serving in the USAF.
In their early years, Rose enjoyed some crocheting and sewing. She had impeccable penmanship clear up to her last few years. Rose had a remarkable memory for names, birthdays, anniversaries and such. That memory stayed with her even after suffering a stroke.
Rose is survived by her boy, Robert Jackson Sr. (Marla); eight grandchildren; and many great- and great-great grandchildren. She is also survived by her dear sisters, Gladys Pyne-Cone of McMinnville and Margaret Fitch of Hermiston.
She was preceded in death by her loving husband Burrell Sr., their boys and their wives, Earl Sr. (Harriet), and Burrell Jr. (Carole); also a great-grandson, Skyler Kurtz. As Rose would say, "from her side of the house" her parents; and sisters; Mary Lou Parker (Warren), Ruth Bacon, and Goldie Butler.
The Kalina family took Rose under their wing a few years ago. She quickly became a member of their family, and she will be very missed by them, as well.
Services will be held Saturday, September 23, at Freedom House Church in Dayton. A viewing will take place at 10 a.m. followed by the service at 11 a.m.
In lieu of flowers, Rose wished remembrances be made to Freedom House Church in Dayton. To leave condolences, please visit www.macyandson.com.