Joanne Helen (Murgic') Shipman 1930 - 2023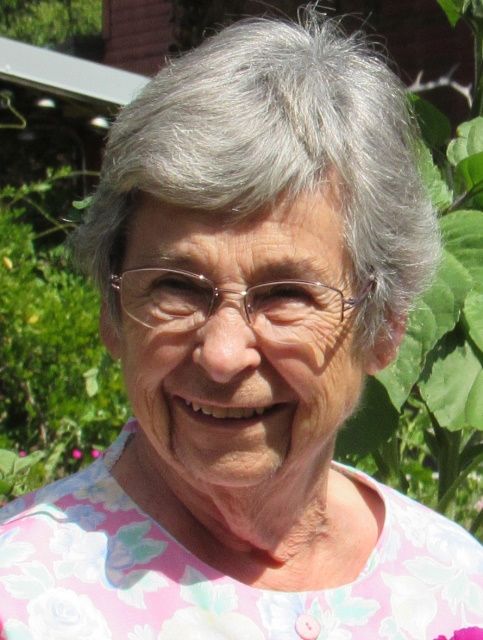 Joanne Murgic' Shipman was born November 16, 1930, in St. Helens, Oregon, to Martin and Manda Lulich Murgic'.
Her parents emigrated from Yugoslavia (Croatia). Martin came first in 1913, and was able to send for Manda and daughter Matija in 1923. They settled on a small farm outside St. Helens, where Johnny, Mary, Lucile and Joanne were born. Joanne was the youngest and the only one her mother trusted to help milk the cows.
Life on the farm was a lot of hard work for the entire family. Joanne's father passed away when she was just eight years old; and her brother, Johnny, was killed during WWII when she was 16. The family truly lived off the land, where there was always a big garden, a few cows and lots of chores.
In 1948, Joanne graduated from St. Helens High School, where she was very active in several organizations at school. She loved to sing and competed in the annual Salmon Derby Princess contest, where she sang a song for her talent part of the competition. Prior to graduation from high school, there was an advertisement for a dental assistant/office person posted at school. Joanne applied for and got the job. The dentist provided the training. This began her career as a dental assistant, which she continued after she and Glenn Shipman were married and moved to McMinnville, Oregon. Her first job in McMinnville was with Dr. Reavis.
Glenn and Joanne were married on November 21, 1950, at the Church of St. Frederic in St. Helens. They had three children, Diane (Larry) Belt, Debbie (Louie) Kinnaman, and Daniel (Heidi) Shipman; six grandchildren, Alan, Brian, Brandon, Kimberly, Tara, Zack, Justin, and McKenzie; 12 great-grandchildren, Samantha, Garrett, Emily, Felicia, Maya, Adam, Kayson, Levi, Shane, Tianna, Elliott, and Summer; and three great-great-grandchildren, Max, Ben, and Kai. Glenn passed away January 27, 2016. Joanne has one surviving sister, Mary Setvin, who lives in Beaverton.
Our mother was a very giving person. She was a great cook and loved to fix meals for neighbors and friends. She was a long-time member of a ladies' pinochle group. She would always fix a big lunch for the group when it was her turn to host the event. She loved to knit and sew. She spent most of the year knitting and sewing to sell at the several annual Christmas bazaars.
Johanne was preceded in death by her parents; her husband, Glenn; her brother, Johnny; and sisters, Matija and Lucile. The family would like to thank Legacy Hospice for the compassionate care and attention they gave our mom during her final days. A celebration of life will be held at a future date. In lieu of flowers, you can donate in Joanne's name to Legacy Hospice, P.O. Box 3426, Portland, Oregon 97208.