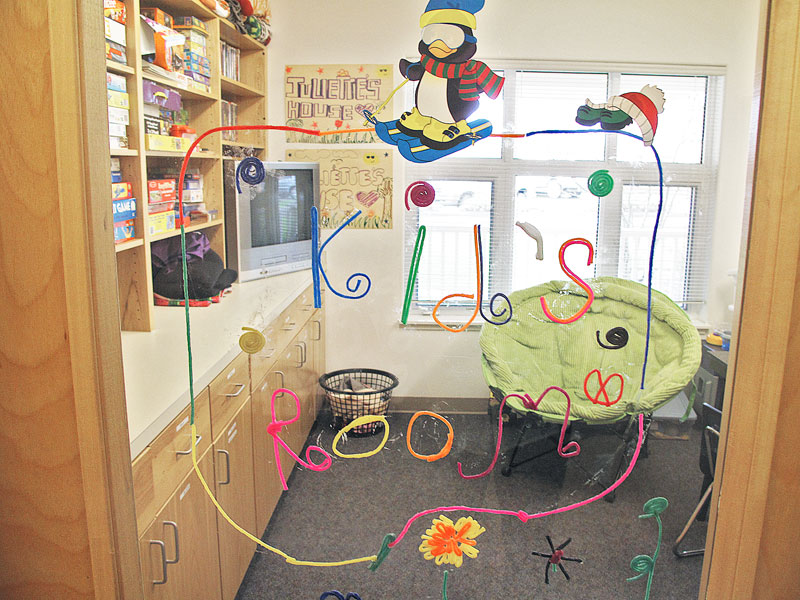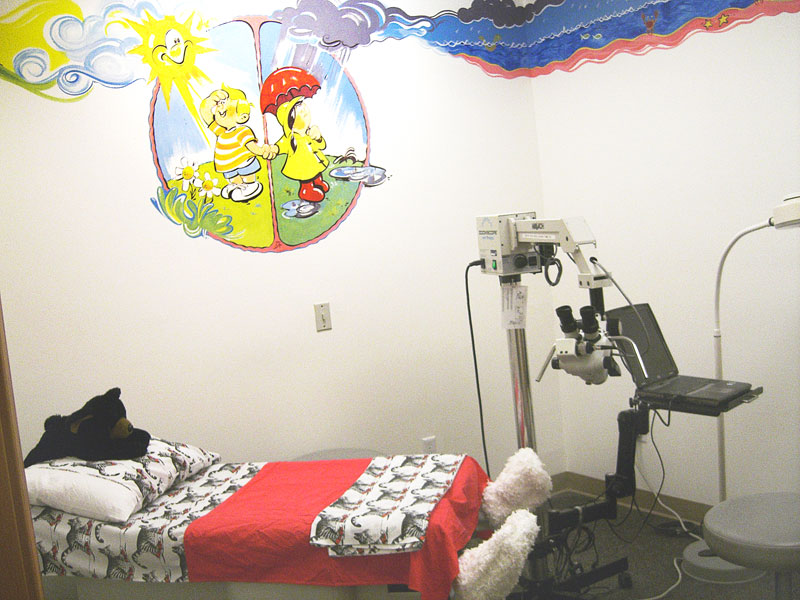 Hayley Collins: Hope in the darkness
For 18 years, local nonprofit works steadfastly to prevent child abuse and help victims recover
One day, a young woman came to Juliette's House to thank us for helping her. She had first been here years ago as a sexually abused child.
"Juliette's House helped me begin the first stage of truly being healed! ... Thank you so much for everything that you do. Your impact is changing lives, and it provides hope in the darkness."
All of us in the community need to work together to "provide hope in the darkness" by preventing child abuse and supporting victims in recovery. Almost daily, we read and hear about child abuse and neglect. It is difficult to understand how many people in our community do not respect the rights of children.
We want to believe child abusers are recognizable monsters, easy to spot, and therefore easy to avoid. But they hide themselves among us, and they often are those we least suspect.
Statistics show that one in four girls and one in six boys will be sexually abused before the age of 18. Nationally, more than 1,700 children died from abuse or neglect in 2013, and 70 percent of those fatalities were children younger than age 5. Also in 2013, child abuse intervention centers across the United States helped more than 290,000 children:
- 62 percent involved sexual abuse.
- 38 percent were younger than 5.
- 90 percent knew their perpetrator.
In Oregon alone, 5,538 children were served by the 20 centers in our 36 counties. Almost half these children were younger than age 6.
A child, maybe 8 years old, ran up to one of our facilitators at a Safe Kids workshop and said "Oh! Juliette's House. I've been there twice. That's the place where you go and they make you feel better."
While we feel gratified to learn we made her feel better, there is no satisfaction to realize she's been here twice.
@@fast-facts@@
Juliette's House was established in 1997 in response to the need for compassionate assessment, treatment and support of children and families who may have been impacted by child abuse and neglect. The goal was to minimize the child's trauma by bringing the various agencies and professionals involved in a case to the child in one child-focused, home-like location.
Our organization makes investigation, treatment and follow-up more successful for the child and the child's family. As an independent, nonprofit agency, Juliette's House still works in close collaboration with law enforcement, child protective services at the Oregon Department of Human Services, the district attorney's office, counselors and mental health providers, schools and other partners involved in child protection and safety. We serve Yamhill, Polk and Tillamook counties, all free of charge.
When a child arrives at Juliette's House, we greet the child, family members and investigators. We offer refreshments and snacks, and invite the child to choose a stuffed toy and a blanket or quilt to take home. We hope to help the child feel safe and relaxed as well as making the process as comfortable as possible for the entire family. During this assessment process, which may take as long as three or four hours, we explain everything that will happen.
We perform a medical examination, evaluating the overall health of the child. The examiner looks for signs of abuse, documents any physical evidence, reassures the child and answers the child's questions or concerns. To gather reliable, uncontaminated statements, specially trained interviewers speak with the child, taking into consideration the child's age, well-being, circumstances and readiness to talk.
The exam and interview are critical. Findings are reported to law enforcement and child protective services. Our key partners in criminal justice, health and human services, and mental health counseling depend on our work as they investigate allegations, prosecute offenders and guide the child and family through the healing process. We help the family connect with counseling and community resources such as food or housing assistance — whatever the family needs.
To prevent abuse in the first place, we also offer Safe Kids and Safe Touch workshops as often as possible.
In schools, Safe Kids facilitators use materials developed by the National Child Assault Prevention project. They conduct guided discussions and role-playing about bullying, stranger awareness and inappropriate touch. They clearly identify people children can go to for help. They urge kids to keep mentioning troubling situations until a trusted adult intervenes. After the workshop, children can meet one-on-one with workshop facilitators. Sometimes, children disclose issues at home or other problems requiring follow-up. We report any allegations of abuse or neglect to Child Protective Services or appropriate police: city, county or state.
During one such discussion, helping a youngster who had been abused by a relative turned into an opportunity to also help her mother, who had to deal with a sensitive situation regarding a family member. The mother had "handled it" but came to understand that her child was not really out of danger. Even if the offender left her child alone, other children could be at risk if he turned his attention elsewhere. The child had done the right thing, the mother did the right thing, an arrest was made and the offender was held accountable.
Our Safe Touch family support groups meet regularly. Facilitators share how to engage in age-appropriate interactions to promote the development of healthy family relationships. We offer information on all forms of abuse. Together, parents and children learn how to avoid dangerous situations and ways to maintain open communication about safe — and unsafe — touch.
A boy in one of the family groups told us he really liked Juliette's House. He said it was fun to be here, and he was learning how to get rid of the bad feelings about what had happened to him.
Abuse is not only a children's issue. The impact of abuse during childhood is not easily diminished with the mere passing of time. Survivors both young and old can recover, but it requires the support of the community as well as compassionate care by those with a deep understanding of the unique challenges presented by child abuse.
We want to thank our working partners and the general community for supporting our work over the years. Every day, individuals and organizations respond compassionately to children and families affected by child abuse. It takes all of us, making a collaborative effort, to stop or prevent child abuse and neglect — to provide hope in the darkness.