Let's make this the dawn of a new political day here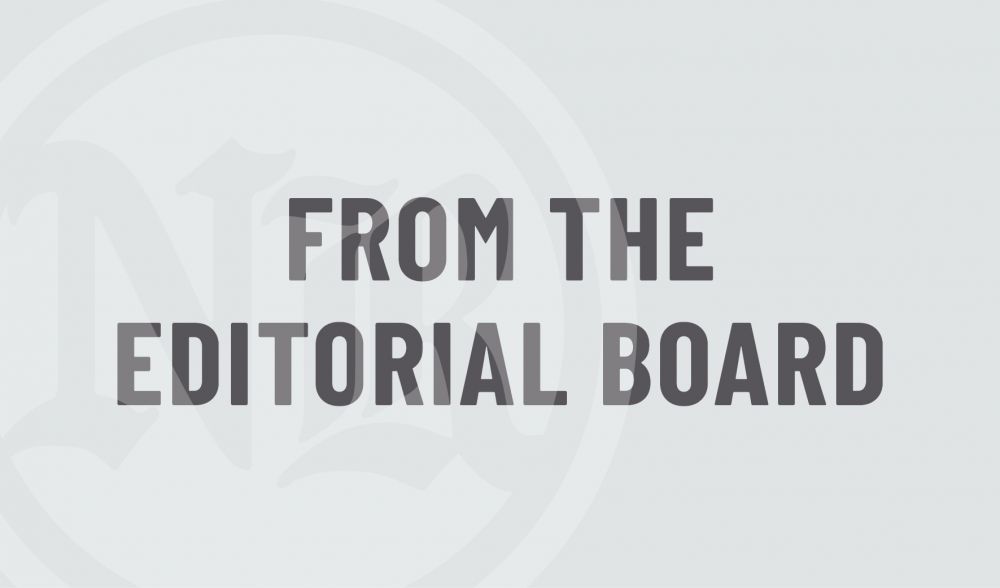 The Old Testament Book of Ecclesiastes, written in Hebrew some 180 to 450 years before Christ, or more than 20 centuries ago, asserts there is nothing new under the sun.
That certainly rings true for the agenda expected to dominate during this year's 82nd Oregon Legislative Assembly, which just convened in Salem.
The litany of issues, which leads off with a perennial favorite — homelessness — should sound familiar even to the most casual of observers. It goes on to include the public defender system, affordable housing shortage, behavioral health crisis, unmet infrastructure demand, gaping workforce shortfall and public education performance challenge, not to mention restoration of trust in government.
However, while the problems may not have changed much, the lineup of players taking the field in an effort to solve them has, and in a major way. Of last session's four House and Senate leaders, only one remains in place — Senate Minority Leader Tim Knopp of Bend.
Longtime Senate President Peter Courtney retired. House Speaker Tina Kotek and House Minority Leader Christine Drazan gave up their legislative posts for a go at the governorship, Kotek prevailing.
Courtney has been replaced by Rob Wagner, Kotek by Dan Rayfield and Drazan by Vikki Breese-Iverson. Down in the ranks, the House is welcoming a score of new members, and the Senate has undergone a significant infusion of new blood as well.
Call us naïve if you will, but we're talking a bit of solace in that. There's something to be said for energetic new leaders, armed with fresh ideas and out to prove themselves.
Before the session was even gavelled to a start, Kotek, Rayfield and Breese-Iverson took to the hustings to exchange information and ideas in rural parts of the state. What's more, the two opposing House leaders hit the road as a team and expressed confidence they would be able to tackle problems in constructive tandem this term.
Leaders on both sides of the aisle are talking about forging a culture of respect, based on a network of productive cross-party relationships. At a time when raw, in-your-face partisanship has come to dominate in Washington, D.C., and many state capitals, it's refreshing to hear a very different refrain sounded here.
If enough lawmakers are willing to reject the easy path of partisan monkeywrenching, and join forces to actually make things work better in Oregon, we could make some meaningful progress this session. That's true even for challenges as daunting as homelessness, with all of the ugly ills it breeds for our culture.
One of the key lubricants in any political process is money. Fortunately, the 2021-22 Legislature held back $3.7 billion to get its 2023-24 counterpart off to a sound start.
With potential economic retrenchment looming, as the fed continues to raise lending rates to dampen the fires of inflation, that's a godsend. It's hard to tackle tough problems when the coffers are empty.
Kotek opened her governorship by declaring lack of housing for all a state of emergency in Oregon.
She promised to address it by boosting home construction from the current 20,000 to 25,000 units a year to 36,000 a year. She said the state has amassed a backlog of 111,000 units over the past decade that needs to be made up.
In her inaugural address, she proclaimed, "That's an Oregon worth fighting for — and today is a new beginning. I'm eager to get to work. And I hope you will join me."
We are keenly aware that Kotek prevailed with a narrow plurality in a three-way race, carrying just seven of Oregon's 36 counties in the process.
But if she succeeds, we all succeed. Whether we backed her in the race or not, we owe her — and ourselves in the bargain — that opportunity.