Clerk to hold special election for Newberg city council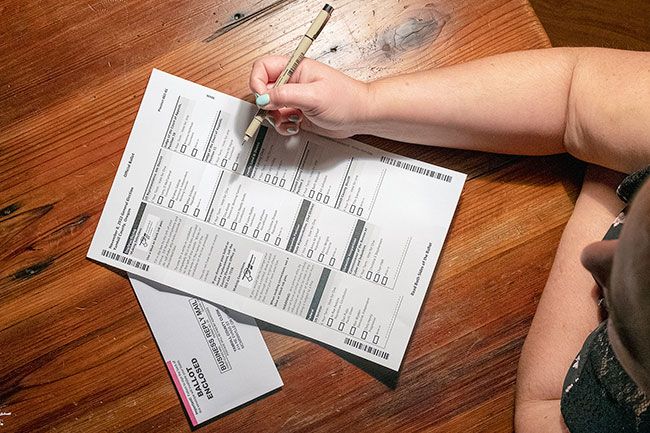 Yamhill County Clerk Keri Hinton will conduct a new special election for the city of Newberg to choose its city council, after leaving council candidates off many residents' ballots.
Ballots were mailed last week. When they began arriving in residents' mailboxes on Thursday, many people immediately noticed that candidates for the Newberg city council appeared only on the ballots of people living within their districts. However, city councilors are elected at large, and should have appeared on all city residents' ballots.
After meeting with Hinton and city officials on Friday, Secretary of State Shemia Fagan directed Hinton to hold a separate election for the city council races, by Dec. 20. No new candidates will be able to file for the race, and candidates will not be able to update their Voters' Pamphlet statements.
The decision means that voters who received erroneous ballots this week can still use them to vote in all of the remaining races for the Nov. 8 general election. Newberg voters should also use their current ballots to vote for Mayor.
The directive is posted on the clerk's website at co.yamhill.or.us/clerk.
Hinton has not answered questions from the News-Register about how the problem occurred.
In an email to County Commissioner Casey Kulla on Friday, she blamed the city, saying "There was nothing stated that the positions were at large in the documentation that we were following, everything said 'district'." Since then, she wrote, "I have learned from the City of Newberg that council people are nominated by district but elected at large."
The language on the city's paperwork has not changed from previous years. It states that the candidates "are to be included on the Nov. 8 General Election ballot," and then lists the mayoral candidates followed by the candidates for each district. Most of the cities in the county elect their councilors at large, with the exception of McMinnville, which elects councilors by ward.
Candidates for the city council races said they were confident the problem would be resolved equitably.
Casey Banks, running for District 2, told the News-Register "I expect three things: that a timely remedy will be offered so that all Newberg voters will be able to exercise their right to vote on all city councilor positions; that a Herculean communication effort will be launched by the county to inform voters of the remedy, and that Newberg will not be responsible for any costs associated with the remedy."
It's not yet clear who will be responsible for the costs or how much the special election will cost. The city told county commissioners in February that holding a special election on an urban renewal plan would have cost an estimated $72,000. Expenses include printing, postage, staff time, and computer services.
Derek Carmon, running for District 6, told the News-Register, "It's an unfortunate error. I appreciate the speed in which the Secretary of State, Yamhill County, and the City of Newberg are handling the issue."
Hinton was appointed county Clerk this summer by the county commissioners. She is running for the office in the November election, against opponent Cory Fribley.
Newberg has numerous candidates running for council this year.
In District 2, incumbent Peggy Kilburg is facing challenges from Casey Banks and Daniel Lindsey.
In District 4, incumbent Jefferson Mildenberger, appointed last March, is facing a challenge from Robyn Wheatley.
In District 6, incumbent Stephanie Findley is being challenged by Derek Carmon.