Directory
Chemeketa Community College, Yamhill Valley Campus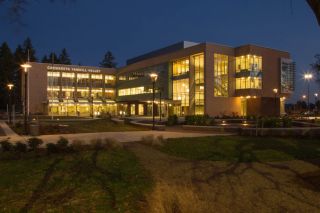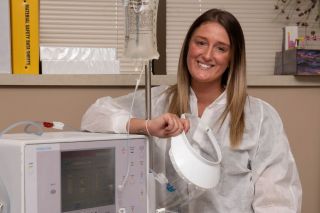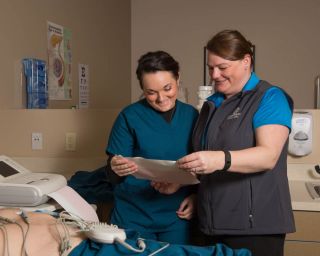 Chemeketa Community College, Yamhill Valley Campus (YVC) provides a fully-accredited community college in the heart of Yamhill County. We began serving the area in 1974, moving into a state-of-the-art facility in 2011. You can complete all the work you need for a degree or certificate at YVC.
Chemeketa Community College, Yamhill Valley Campus (YVC) prides itself on serving the needs of Yamhill County. The college's caring and helpful staff will guide students through clear pathways to student success from the moment they first walk through the doors, to graduation and beyond with employment counseling and services.
Students who are interested in beginning their college careers at YVC, then transferring to four-year institutions will find that YVC courses are accepted and easily applied to bachelor degrees at 4-year institutions. Academic advising and counseling services are available to all students to ensure degrees and certificates are completed by taking a well-defined, streamlined sequence of courses that keep students on track and on time.
Students who attend YVC are encouraged to join college clubs or participate in the many campus activities. The close-knit college atmosphere and intimate class sizes enhance the personal experience of YVC students. Library and tutoring services, disability services, advising workshops, TRiO/CAMP/Hep, testing services, a conditioning center, bookstore, café, and coffee shop are all available on campus. Electric vehicle charging stations are also available.
For students interested in Career and Technical Education, YVC offers certificates in Hemodialysis, Hospitality and Tourism Management, Speech Language Pathology, Basic Nurse Assistant, and Medical Assistant. The campus also provides ESOL and GED test prep (in English and Spanish) courses that will prepare students for a transition to college level coursework.
YVC is the total college package for anyone considering a college education.