Whatchamacolumn: We watched her world 'Through Rohse-Colored Glasses'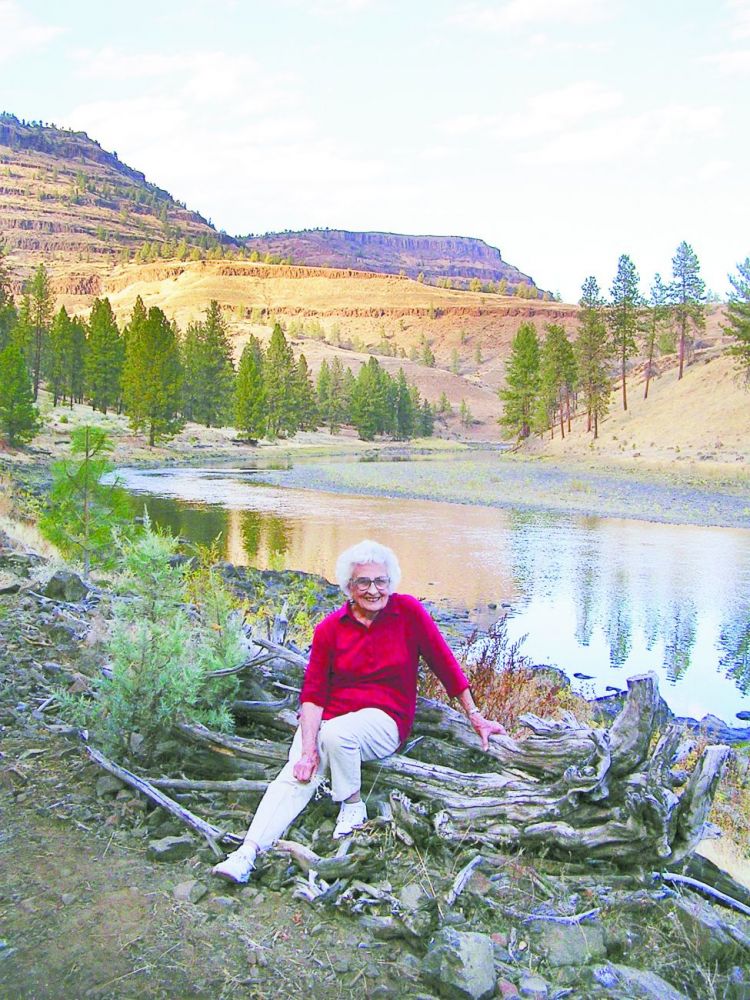 After decades of writing News-Register news and feature stories, Elaine Rohse settled into 40-plus years of creating an estimated 2,250 episodes of her human-interest column, "Through Rohse-Colored Glasses."
We are commemorating the end of Elaine's 103-year life by reprinting one of her many best columns, a selection appropriately made by Associate Editor Racheal Winter. Racheal, who handled newspaper logistics for about 1,250 of those Rohse-Colored columns, said this week, "Elaine was my role model for life."
Elaine played many roles in life, all with an engaging mixture of grace, humanity, intelligence, savvy and humor. A sampling of those roles can be found in today's news story and formal obituary, augmented by these few comments.
Elaine wrote about her family and her friends, her childhood and simple pleasures, her appreciation and thankfulness for all aspects of the life she lived and the people she met. For many of those years the sign-off on her column said simply, "Elaine Rohse is a longtime McMinnville resident who shares a love of traveling and golf with her husband, Homer."
They moved to McMinnville with son, Mitch, the year I was born. Homer joined the newspaper for a 39-year career as business, advertising and general manager, while developing his own business ventures and rich community life.
Elaine dove into community life as volunteer, planning commissioner and McMinnville's first woman city councilor, also as a lobbyist for Oregon's newspaper and sheriffs' associations. She cultivated her writing skills into a wide-ranging vocation, as many of her stories and columns became foundations for life perspectives tailored for other publications.
Among most-apt adjectives for the Rohse family, I would include industrious and fun-loving, empathetic and unflappable.
One thing Elaine proved, week after week: Writers write … sometimes about other writers.
In 2011, under the headline "Writing is a world of fun," Elaine reflected on the many hundreds of personal stories in "Stopping By" columns by N-R Reporter Starla Pointer:
"In part, Starla can have fun sleuthing out these things that make those people interesting because writers have a sort of 'privileged entree.' They ask probing personal questions not usually asked by a casual acquaintance. For the writer, that's panning for gold — you never know when an answer might be a fascinating 'nugget.' With such nuggets, Starla turns these interviewees into three-dimensional people."
When Elaine turned 100 in 2020, Starla returned the favor with a fascinating story about Elaine. Being the writer Elaine had described nine years before, Starla captured in words many of the most impactful experiences of Elaine's life — a column still found in our online news archives.
For myself, I remember all those years of working on the newspaper with Homer and Elaine while learning important lessons from both of them; some great company picnics with water skiing at the beloved Rohse cabin on Devils Lake; and my last talk with Elaine this year at Hillside Communities, when she good-naturedly lamented the challenges of computers that had bedeviled her for decades.
Elaine Rohse was an Oregon original. It was a great pleasure, and honor, knowing her as I did.
Jeb Bladine can be reached at jbladine@newsregister.com or 503-687-1223.