There was company waiting at home for McMinnville's first baby of '23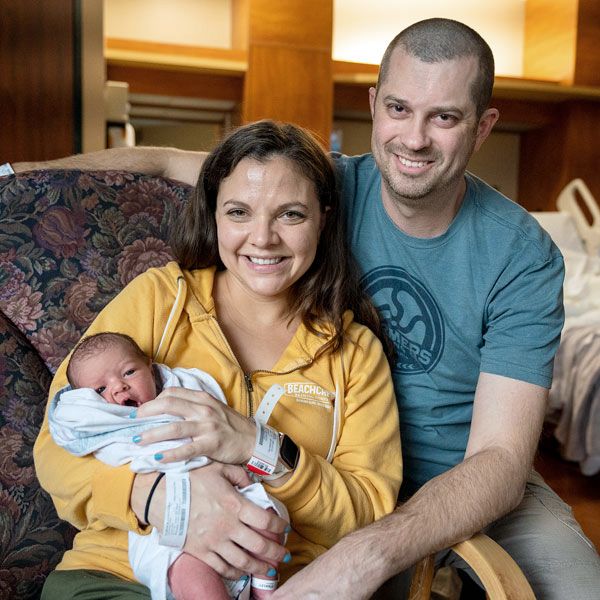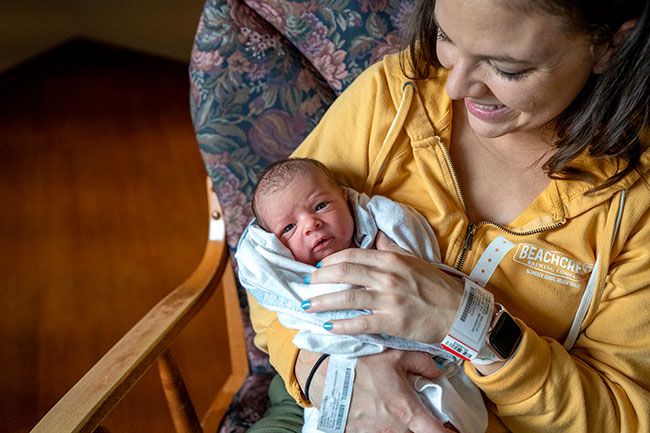 McMinnville's first baby of 2023, Stanley Farmer, left the Willamette Valley Medical Center Monday afternoon, and soon afterward, was greeted by his very own cheering section at home.
Brothers Noah, 4, and Austin, 2, and sister Kendal, 6, were there to greet him when their mother and father, Samantha and David, walked into the family's McMinnville residence.
Stanley arrived at 12:02 p.m. New Year's Day. He was the only baby born on the first day of the new year at the Birthing Center, and he arrived more than two weeks before his Tuesday, Jan. 17, due date.
Samantha and David said they had given no thought whatsoever to the possibility of being parents to the first baby born in 2023.
"It was not on our radar at all," she said.
She arrived at the hospital Tuesday, Dec. 27, and labor was induced because of a blood pressure issue.
"He's safer out than in when he's full-term," she said. "It just took a little while."
This was David and Samantha's first child to be born at Willamette Valley Medical Center, as their other three children all arrived at Providence Newberg Medical Center.
Stanley's first visitors not long after his birth were Kendal, Noah and Austin. They all wanted to see their new brother for the first time. Samantha said Austin was probably the most excited about having a new brother in the days leading up to his birth.
"He kept telling us, 'baby out,'" his mother laughed.
David works for Papé Machinery. Samantha's full-time job is now looking after four young ones, including a newborn. It'll be quite the task, even with the help of two grandmothers.