Terrance Eugene Carl 1971 - 2023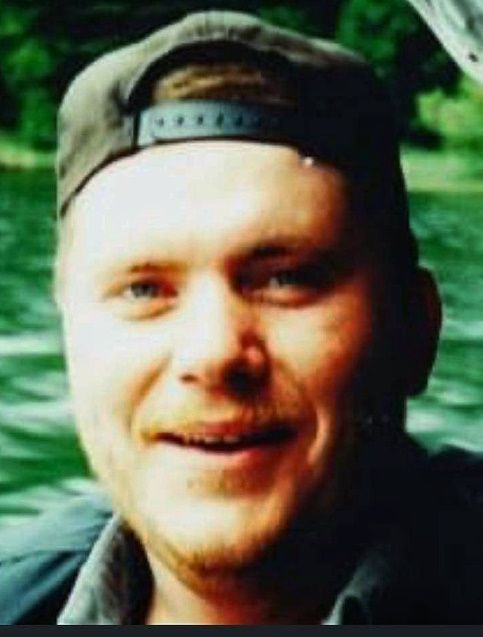 Born September 28, 1971, Terrance Eugene Carl left his earthly home on May 30, 2023. Terry, known fondly to his friends as Tater, leaves behind a vast network of family and friends who will miss his unique sense of humor and fun. Terry was born in McMinnville, Oregon, and grew up in Yamhill and attended Yamhill schools. Terry suffered ill health in the last few years, and though we will miss him terribly, we are happy he is no longer suffering. Terry loved ripping through the woods on his quad, hitting the river for an afternoon of fishing, hunting with his dad or uncle, camping or just enjoying the views and peace that nature offered.
Terry also enjoyed crafting things, taking bits and pieces of this and that and making interesting art with it and gifting to family or friends, or sometimes leaving them in remote geocache locations, another activity he enjoyed with his dad. Terry loved hanging out with family and friends at get-togethers, where his smile was infectious and he could indulge his love of a good laugh. Terry was the holiday magician and loved to decorate yards for each holiday and always proudly showed off his displays. Terry was well-loved and will be greatly missed.
Terry was preceded in death by his dad, David Carl (Nancy); and his brother, Scott Carl (Julie). He leaves behind his mother, Linda Rogers (Richard); his brothers, Lyn Carl (Retta) and Eric Lynch (Annette); sister, Therese Blanco (Michael); and nephews and nieces. Also left behind are Terry's brothers of the heart, Avery Rosendahl and Darin Rhein.
Graveside services will be held at 1 p.m. Thursday, June 8, 2023, at McBride Cemetery in Carlton, Oregon, with a reception following in Carlton Lower Park. All are welcome. A Celebration of Life will be held at 3 p.m. Saturday, June 10, 2023, at Ace Tavern in Gaston. Please bring your favorite photos of Terry and a story to share. To leave condolences, please visit www.macyandson.com.