Stopping by: Hometown recognition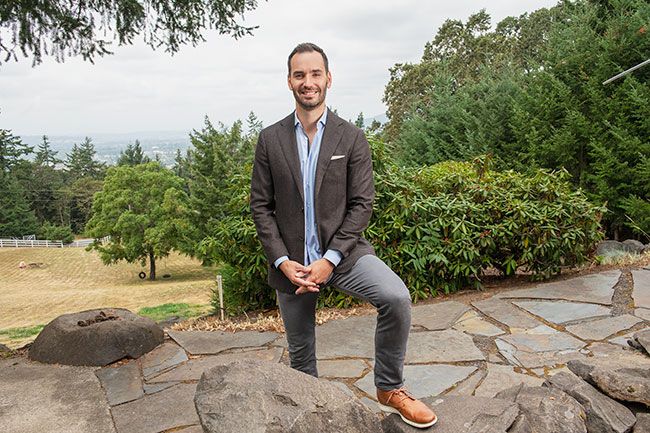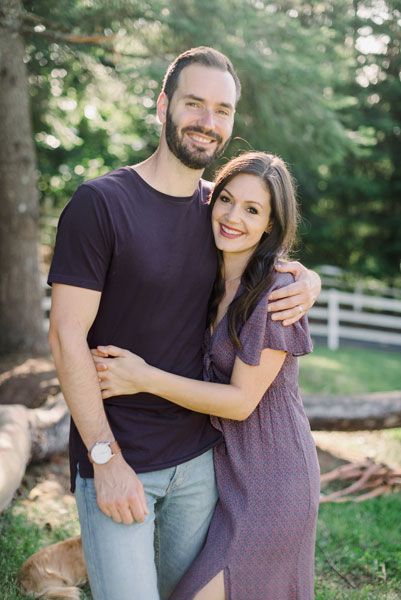 McMinnville native Chris Siegfried returned to Yamhill County recently, settling in Newberg with his wife, Desiree, and sons Asher, 6, and Zander, three-and-a-half.
They wanted to live closer to Siegfried's parents, George and Rebecca of McMinnville. Besides, this is a great place to raise kids, he said, and it will be a good place for him to base his mortgage broker business, as well.
Living in Yamhill County also gives him a chance to run into many of his friends from growing up in McMinnville, playing youth baseball and attending Jesuit High School in Beaverton, from which he graduated in 2004.
He sometimes meets people he doesn't remember, although they know him. As they exchange friendly greetings, Siegfried, 36, often realizes they recognize him from television.
He was one of the eligible bachelors on season nine of "The Bachelorette."
It was one of the few seasons to end happily ever after in the "Bachelor" reality franchise. The title character, bachelorette Desiree Hartsock, chose Seigfried as her beau, and they married Jan.18, 2015.
The Siegfrieds lived in the Seattle area until 2019, moved to Portland, then recently settled in Newberg with their children and long-haired dachshund, Frankie.
Siegfried said he is happy to be back in his old stomping grounds after visiting frequently for years. In addition to his parents in McMinnville, he has a sister, Erin, in Amity, who has three grown children, and a brother, Jared, in Sherwood, who has two kids about the age of Chris and Desiree's.
"Des suggested we move back to Oregon so we could grow our families together," Siegfried said.
The young cousins love playing together, he said. Now they also will attend the sane elementary school.
In addition to local relatives, Siegfried has a sister, Ahna. She lives in Arizona, but will be visiting — and bringing her son and daughter — to Oregon often, he said.
"We Facetime quite a bit, connect on Facebook or by phone," so the cousins can get to know each other well, he said.
Siegfried said he enjoyed growing up with three siblings. He recalled riding his bike to downtown McMinnville from his parents' home on Three Mile Lane.
His mother drove him to places farther afield, including to school in the metro area. "I admire what she did for us," he said from his perspective a parent.
Siegfried went to St. James School in McMinnville as a child, then a Catholic school in the Portland area before entering Jesuit High. He played baseball at Jesuit and at the University of Portland.
He remains friends with classmates from all those schools. Some have children who this year will be in the same classes as his sons and nephews, he said.
It's important to him and his wife that their children attend religious schools, he said. Both are practicing Christians involved with their church, community and youth activities.
Siegfried is a mortgage broker who connects homebuyers with funding sources. He works with real estate agents, as well, to help them make sure their clients have the mortgages they need.
He became a lender with Academy Mortgage in Seattle 10 years ago, and has built his business both there and in the Portland area.
He is licensed to work with mortgage loans in Oregon and Washington. Academy Mortgage has offices in Tigard and Sherwood, as well as Seattle. Siegfried, however, works mostly from home.
"About 95% of my business is on the phone," he said.
He can be found online through his company website or on Instagram. He is pleased to have 400 or 500 reviews online; that helps, because potential customers can read about other people's experiences working with him, he said.
When seeking a mortgage or other type of loan, he said, "it's important to find someone you trust."
Siegfried said he works with clients to make sure they are comfortable with their decisions.
"I preach that they need to find something that fits your budget," he said. "You know your personal budget; don't let anyone tell you to exceed that."
He talks with them about pre-qualifying for an amount based on their budget and their credit and debt history. After that, "then you can look for homes," rather than falling in love with something you can't afford, he said.
"I'm a huge advocate of knowing your finances," he said. "You know how much you make. You have to determine your comfort level."
Siegfried and his wife have been through the buying process. They bought a house in Newberg and still own one in Seattle.
"Keeping real estate is a good opportunity, if you want that investment. It's a long game," he said. "But it comes down to your comfort level."
When he was in school, Siegfried didn't dream about buying a house or becoming a mortgage broker. Still, he signed up as a finance major in college, figuring he could use the skills as some type of entrepreneur.
He had a passion for health, he said, but was sure he didn't want to become a chiropractor, like his dad.
A friend suggested he try the mortgage business. He moved to Seattle in 2012 to learn from a mentor.
"I never looked back," he said, explaining how much he enjoys working with people and providing a service.
When he met Desiree on "The Bachelorette," and realized there was a possibility they would fall in love, he told her about has nascent career.
She had grown up in Denver and settled in Los Angeles to pursue fashion merchandising. Would she be willing to relocate to Seattle instead to follow his career?
"Thankfully, she could move and wanted to live in the Northwest" — she liked the idea of having four seasons and being in a place where they could go to the beach, snowboard, ski or just spend time outdoors, he said.
And, thankfully, she said "yes" again when he proposed on the final episode of the show.
They soon left for Seattle. "We wanted to get back to a normal lifestyle," he said. "Moving out of L.A. was in our best interest."
Although they didn't think of themselves as celebrities, Siegfried said they were in "a little bit of a fishbowl" after the show.
And they understood. "People shared our experience" during the courtship and wanted to be supportive of their relationship, he said.
Still, it took awhile to get used to strangers approaching them in Pike Place Market offering hugs or handshakes. "Or we'd be in a restaurant and could just tell someone was watching us," he said.
"We knew we'd signed up for it," he said, noting that they received more attention whenever "The Bachelorette" or "The Bachelor" were airing.
Eight years after their story aired, strangers still come up to say hello, he said. "They say, 'you look so familiar,'" he said. "But here, it might be they recognize me from high school or from sports instead."
And they're starting to recognize him for another reason, especially in the parks and on the T-ball fields in Newberg.
Instead of asking "Weren't you on 'The Bachelorette?'" or "'Didn't you pitch for the Jesuit Crusaders?" they ask a different question, he said: "Aren't you Asher and Zander's dad?"
That's music to his ears.