Stevie the cat makes 'favorite pet' finals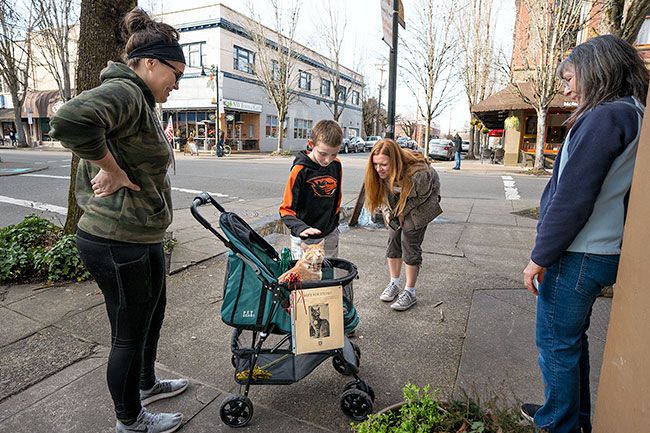 Although he couldn't see his new friends, blind tabby Stevie Rae basked in their attention during a stroll through downtown McMinnville Tuesday.
The cat will be back downtown this weekend as his owner, Amber Blankenship of McMinnville, spreads the word about Stevie's success in the "America's Favorite Pet" competition on the Internet.
Stevie made the finals after placing first in his category in the semi-finals on Thursday. Local people can vote for him to win by going to americasfavoritepet.com and clicking on "top cats." One vote per person per day is free.
Blankenship met Stevie while caring for kittens as a foster volunteer with Homeward Bound Pets and Hazel's House. They quickly developed a special relationship and she ended up adopting him herself.
Stevie was injured when he was a young cat, prior to coming to Homeward Bound. The shelter's clinic saved his life, but his eyes had to be removed because of the damage. Despite that, he gets around and plays just like any other cat, Blankenship said.