Randy Stapilus: Tight contests looming in Oregon's 5th District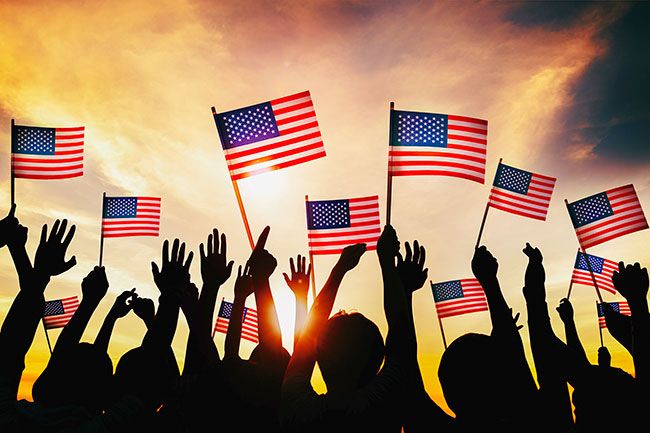 Oregon's 5th Congressional District is looking to offer some closely fought contests next year in both the primary and general elections. And the Democratic primary looks to be the least predictable of the bunch.
Voter registration in this district, anchored by Clackamas and Deschutes counties, home to about two-thirds of its voters, leans Democratic by five percentage points. That's enough to create a challenging environment for Republican candidates.
Republican incumbent Lori Chavez-DeRemer, narrow winner in 2022, appears to have borne in mind the problems looming in her next campaign from the outset. She is preparing thoroughly for her 2024 campaign, and has already raised more than $635,000.
Independent national prognosticators have cited the race as a toss-up, provided Democrats come up with a candidate capable of mounting a competitive campaign. And they seem to have three such candidates gearing up for a shot at it in the primary.
Lesser-known candidates have and may continue to enter the contest. The formal filing period didn't even open until Sept. 14.
But the main contours of the Democratic field seem to be settling into place, with a potentially tight battle among the three leading contenders.
No massive philosophical differences seem to separate them. The differences involve geography, backing and types of support.
The most recent entrant is the candidate who lost to Chavez-DeRemer by just two percentage points, 2022 Democratic nominee Jamie McLeod-Skinner, a Terrebonne attorney.
Her loss came just months after she won a tough primary in which she dispatched Democratic incumbent Kurt Schrader. Through that cycle, she built a strong campaign organization.
She also proved a strong fundraiser, outpacing DeRemer's $2.6 million by another million. DeRemer did receive heavy outside support from Republican groups, however, which likely contributed to her win.
It's worth noting that this was not McLeod-Skinner's first loss. She came in third in the Democratic primary for secretary of state in 2020.
Will Democrats want to give her another try when they have two contenders who've repeatedly won office in the area?
The Democrat with the longest political reach is Lynn Peterson, chair of the Metro Council on the strength of votes from throughout Multnomah, Washington and Clackamas counties. Her most recent races, in 2018 and 2022, were both non-partisan.
Previously, she was elected commission chair in Clackamas County, the 5th District's largest. She also won election to the Lake Oswego City Council.
She entered politics through work with conservation groups, and retains strong ties there, as well as strong Democratic establishment ties. And she has a proven fundraising ability.
One question: Will the candidate most identified with Portland Metro area find acceptance in farther reaches of the district, notably Deschutes County, which has become a key element of Democratic base for the district?
The third candidate brings to the table strengths that collectively closely match those of her contenders. That would be Janelle Bynum, a third-term state representative with a statewide profile.
She was a prospect for House speaker at one time. She has strong connections in Oregon politics, and to an extent beyond.
She also brings an unusually pertinent credential:
In two of her three races for the House, her Republican opponent was Chavez-DeRemer, and Bynum won both times. Those races were competitive in a competitive district, so that history will be one of Bynum's top talking points.
Bynum seems well established in her home legislative district, but so far less known than the other two contenders outside of it.
Like the other two contenders, she's well connected in Democratic circles. That has produced a bountiful harvest of endorsements, including one from Gov. Tina Kotek, a former legislative colleague.
Taken as a whole, the three candidates have strengths and weaknesses that almost perfectly balance each other.
In 2022, MacLeod-Skinner won both of the big counties, Clackamas and Deschutes, though not by large margins. Chevez-DeRemer prevailed by keeping her losses there small enough while strongly carrying the district's slices of more Republican-friendly Marion and Linn counties.
The ultimate Democratic nominee will have to contend with that math.
Prognosticators for the Oregon 5th will need some new emerging facts or conditions to budge the races from toss-up for months to come. For now, this looks like the least predictable major Democratic primary in years.
Guest writer Randy Stapilus is a former reporter and editor who has turned to writing and publishing books from Carlton. He has devoted his career to covering politics and government in Oregon, Washington and Idaho. In addition to publishing books for himself and others through the Ridenbaugh Press, he maintains a blog at www.ridenbaugh.com . He also continues to write for print and online news publications, including the Salem-based Oregon Capital Chronicle, where this piece originally appeared. He can be reached at stapilus@ridenbaugh.com.