Peggy Cruickshank 1939 - 2023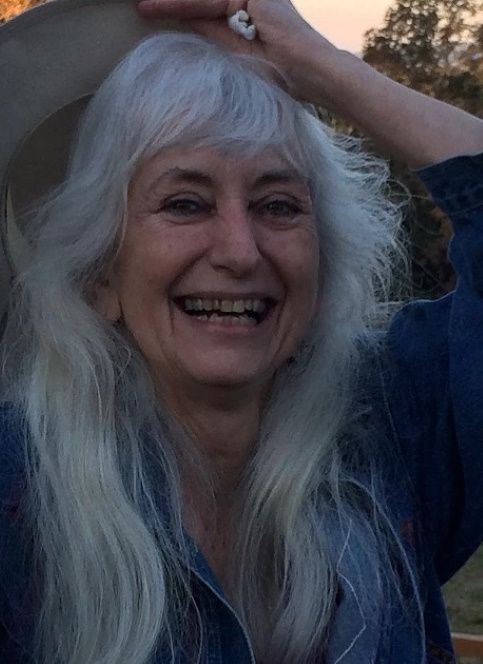 Peggy Cruickshank, being the eldest of her siblings, graduated from Dayton High School in 1957, and actively participated in many athletic events, community and school organizations. Peggy graduated with her bachelor's at Oregon State University and master's in education and anthropology at a prestigious university. She was a teacher throughout her life in formal and less-formal settings.
Peggy married Dan McGinnis in the early 1960s. They moved to Alaska and built a house in Palmer, Alaska, on a 20-plus acre lot beside a waterway with a view of Pioneer Peak in the background. Peggy taught a couple years in Alaska, working with Native communities, including communities in Nome, Alaska.
Dan passed away due to an automobile accident from a driver falling asleep at the wheel. After Dan's death, she lived and traveled throughout the world for years in various countries, including Mexico, India, Italy and ended up in Trinidad and Tobago for nearly 20 years. Peggy remarried to Lindy Troja (also passed), a resident of Trinidad and Tobago, as well as a world traveler, Yoga instructor and businessman. Peggy later separated from Lindy and came back to live at the family farm in Oregon.
Peggy assisted in caring for her mother, Laverne, at Hillside Manor who had Alzheimer's disease and her mother's husband, Clarence Olsen, until both their passings. She also cared for her sister, Karen Wright, diagnosed with Multiple Sclerosis, who moved back to McMinnville, Oregon, after living in Idaho for 40-plus years, moving into an assisted living center until her passing.
Peggy was an avid Yoga instructor, reader, writer, cook and musician, as well as involved with many local groups, such as belly dancing, local farmer's market growers, and other community groups. She spent a great deal of time in later years with family, the family farm, as well as friends in the community. Peggy was well known for her energetic, spiritual, charismatic, kind, unique personality (unforgettable by most), and generous spirit for all those she touched over the decades. She was a light and beacon for many, especially many often considered different, helping them celebrate their own uniqueness and contributions to community.
Peggy's parents were Alex and Laverne (Hessler) Cruickshank, who raised their family on the family farm. She was the eldest of three siblings, including Karen Wright, and is survived by her brother, Gary Cruickshank. She has numerous nephews and nieces, including Andrea Nichols, Brian Cruickshank, Jeff Cruickshank, Dagan Wright, and Jason Wright. The family extensions are still numerous and active in the Dayton-McMinnville area, including the family farm being a Century Farm. Most of the relatives remain nearby, and all, from family to friends to community, will miss Peggy dearly.
A community life celebration for Peggy will be held from 2 to 5 p.m. Sunday, January 29, at Golden Valley Brewery Banquet Room, McMinnville, Oregon. Music, performances, contemplative time, sharing time and art creations are welcome along with just being present with others. To leave online condolences, please visit www.macyandson.com