Mary Margaret Kuehne 1947 - 2023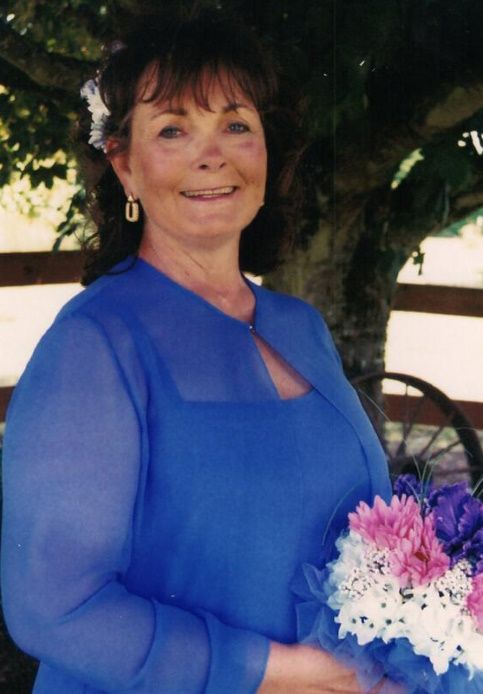 Mary (Buckley) Kuehne passed away May 12, 2023, after a long and hard-fought battle with kidney disease. Mary, the third of 12 children, was born December 30, 1947, to Don and Rose Buckley at St. Vincent's Hospital in Portland, Oregon.
Mary attended first through eighth grade at St. Clare Catholic School, and Wilson High School in southwest Portland grades nine through 11. In 1964, the Buckley family moved to a 20-acre farm just outside Newberg, Oregon. She attended her senior year at Newberg High School, graduating in June 1965.
After graduation, Mary married Harold Kuehne of Carlton, Oregon, on April 23, 1966, at St. Peter Catholic Church in Newberg. They raised five children on the Kuehne family farm outside Carlton. Farm activities were the mainstay, but there were memorable boating and camping trips to Lake Billy Chinook and a few Disneyland trips over the years. They divorced in 1996.
Mary met Allen Barss of Salem in 2000, and they married in June 2004. They enjoyed traveling and fishing together, divorcing in August 2016. Mary moved to her home in Dundee in 2016.
Mary enjoyed raising a large family, gardening and photography. She had an artistic ability and excelled at drawing and oil painting. Mary's potato salad was always the family favorite! She had a lifelong love of horses; she owned and raised many over the years. She instilled in her children the value of hard work and enjoying life.
Mary was a homemaker, worked at FarmGro and Farmers Co-op, attended Catholic Church, and was a member of Women for Agriculture. Later in life, Mary harvested Christmas trees off the family farm and, with the help of her sons, transported them to California. She leased a lot in California annually where she sold the trees.
Mary was preceded in death by her parents, Don and Rose Buckley; sisters, Rosemary Buckley and Elaine (Buckley) Goe; and brother, Michael Buckley.