Marjory L. Leathers (Boucher) 1949-2023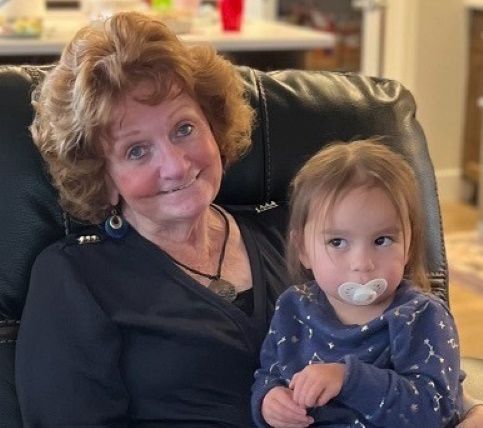 Marjory L. Leathers (Boucher) went to her Heavenly home May 18, 2023, at home, unexpectedly, while sleeping. Marjory was born August 6, 1949, to Charles and Laura Raymond in Helena, Montana. She moved with her parents to the Portland area, where she attended school, graduating high school. Afterward, she attended college to become a nurse, receiving her LPN and later her RN. Marjory began working for Kaiser Permanente, part of the charter staff which opened the Kaiser Hospital in the early '70s in Clackamas, Oregon. Marjory worked for Kaiser for 27 of her 40+ year nursing career. She served as an RN in Urgent Care, ER, Primary Care and Internal Medicine, retiring from Kaiser as a charge nurse for the KP Beaverton clinic in December of 2016.
During her career with Kaiser, she volunteered with Northwest Medical Teams and Samaritan's Purse, serving with them in several countries over a five-year period, on three different continents. Marjory helped provide relief for those entangled in the Kosovo conflict between the Albanians and Serbs. She served in disaster areas in eastern Europe, Haiti and Africa. Marjory was highly regarded by her nursing peers and MDs. She had a compassionate heart for broken people in need. Marjory helped write specific protocol for Kaiser and made trips to cities in the south and eastern U.S. as a medical representative. When her son Scott was stationed at Camp David, Marjory was treated to a tour. She was a proud mother of ALL her children, birthed and otherwise.
Marjory served the Lord wherever she was called. She home-schooled three of her children. She made many friends during her life as a mother, wife, and mentor.
Marjory married Joseph Leathers in a simple ceremony at home in January 2007. Her family grew and she loved on them in action and word. Marjory was an oil-painter. Her home is adorned with over 20 of these beautiful paintings. She loved growing things. She was a humble servant, a Proverbs 31 wife and mother. Her greatest desire was for all her family to spend eternity together in Heaven.
Marjory is survived by her husband, Joe; her son, Scott (Audra); daughters, Christy (Shawn) and Nicole (Brent); her other daughters, Jennifer (Ben), Tiffany (Jeff) and Carmen (Dan); 10 grandchildren; two great-grands; and many nieces and nephews. Marjory is survived by siblings, Grover and Roger, and sisters, Pat and Diane. One brother, David, and her mother and father preceded Marjory's passing.
Like all those who have lost a family member, expected or suddenly, her passing has left a hole in our hearts. She was light and salt in a troubled world. She had a wonderful laugh, beautiful blue eyes and a great sense of humor. She was humble, faithful and true. Her faith in the Lord sustained her throughout her life.
A celebration service for her life will be held at 1 p.m. Saturday, June 3, at the Chapel at Macy & Son in McMinnville. Private family interment will conclude the celebration at Hopewell Cemetery in Hopewell, Oregon.
Remembrances can be shared with Vine Medical Pregnancy Health Clinic in Lafayette, Baker Creek Community Church Seniors Ministry, Northwest Medical Teams or Samaritan's Purse.
To leave condolences, please visit www.macyandson.com.