Mac High wins state cooking competition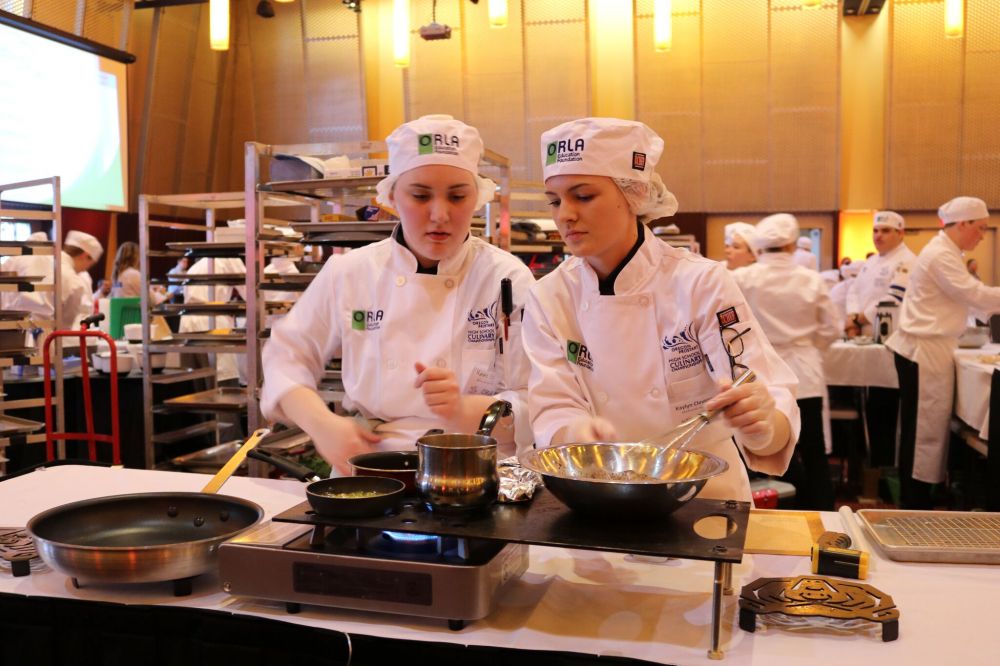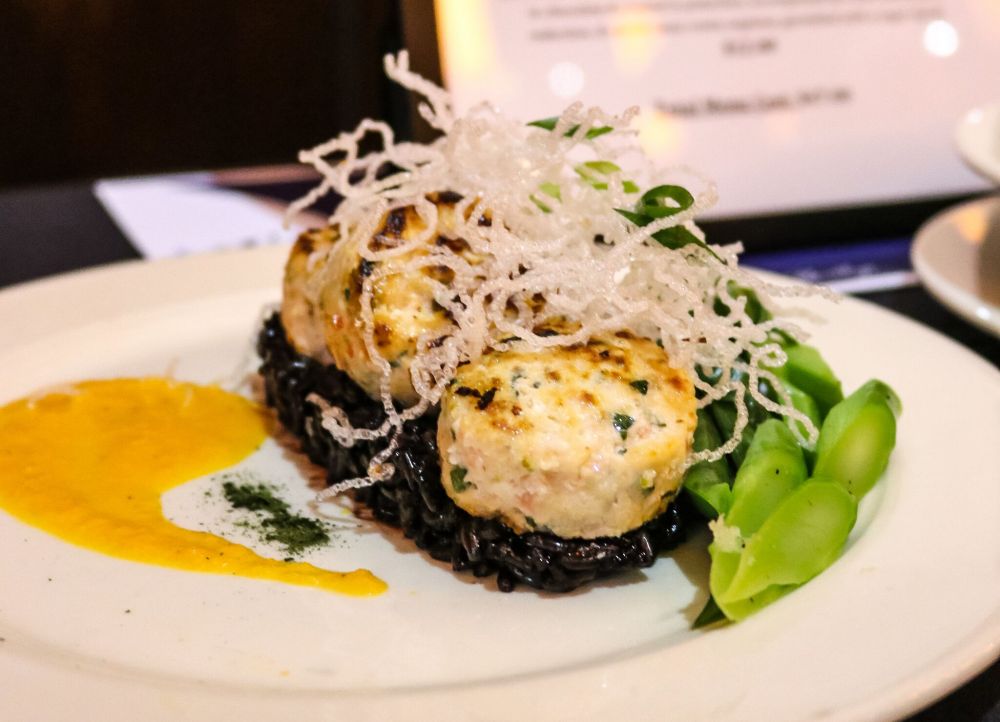 McMinnville High School's ProStart team took top honors Sunday in a statewide cooking competition held at the Salem Convention Center. It also claimed the "best teamwork" award.
Team members were rewarded with scholarship money and the opportunity to compete in the ProStart nationals in South Carolina in April.
"It was a lot of hard work, but exciting," said Devin Baldwin, in his second year on the competitive team.
The only returning team member, he joined Karissa Olsen, Kaylyn Clevenger, Luis Garibaldo and Hanna Eby in the competition; earlier, Maddy Meadows and Andrea Keleher also practiced with the team. They had one hour to prepare a three-course, gourmet meal.
"The venue was mind-blowing, really nice, and we had a lot of supporters watching," Devin said. "It was just really fun to have that experience."
Mac High's team "displayed true tenacity, dedication and teamwork," said coach Krista Carpino, who teaches culinary pathway classes at the school.
She also credited the team's mentor chef, Todd Wieweck, who "spent hours helping the team perfect its dishes."
Team members practiced daily for weeks prior to the competition, and twice daily in the last few days before the event. "That gave us a lot of confidence," Devin said.
Not only did they need to prepare a tasty meal, they had to practice packing all their needed tools and ingredients in advance.
If they forgot something, students said, it would just be "too bad." They would have no recourse to rectify the problem.
They successfully prepared a Dungeness crab appetizer, Thai shrimp cakes over forbidden black rice main course and dessert of flourless chocolate cake with cherry compote. The judges raved about their food, plating, knife skills and teamwork.
The ProStart program was introduced at Mac High in the fall of 2007, and it has sent teams to the cookoff every winter since 2008. While past teams also have performed well, this is the school's first state championship.