Linfield's Rosenberg suspended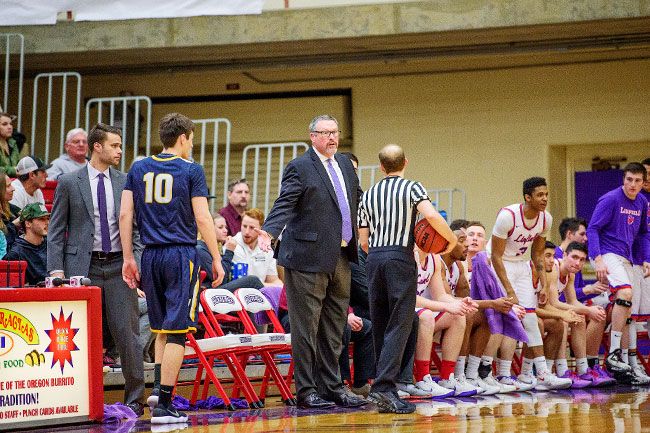 Linfield has suspended head men's basketball coach Shanan Rosenberg following a verbal interaction with a fan during the team's season finale at Whitman on Saturday, Feb. 18.
Those familiar with the situation told the News-Register that Rosenberg responded to a heckling fan in a moment of frustration during the loss.
The Wildcats would have still had a chance to earn a spot in the Northwest Conference tournament with a win. Linfield led at the half, but frustration mounted in the second half as Whitman took the lead and pulled away.
Sources with knowledge of the situation say that Dr. Garry Killgore, Linfield's director of athletics, informed Rosenberg of the suspension on Monday after the team returned to McMinnville.
On Friday, in a meeting with Killgore, Rosenberg was given 21 days to seek legal counsel or sign the necessary paperwork to part ways with the school.
Rosenberg, contacted by phone over the weekend, declined to comment on the record. University officials have declined to explain the reasons for the suspension, stating it is a personnel matter.
Players and parents tried to reach Killgore by phone and email throughout last week. When they were unsuccessful in connecting with him remotely, about a dozen student-athletes went to campus on Friday, with hopes of speaking to him in person in his office, in the Health, Human Performance and Athletics Complex on campus, after Killgore's meeting with Rosenberg.
The group was declined the opportunity to speak with him at that time, citing that a human resources employee told them that Killgore could not speak on a "personnel matter."
Scott Nelson, Linfield associate vice president for strategic communications, said in an email that Killgore was never informed that anyone in that group wanted to speak with him.
In the midst of the meeting, the director of campus security arrived, and the group asked if they were being ordered to leave. According to Nelson, the guard told them no, they were only there to make sure there were no problems, and no action was taken other than being present.
The group made its way toward University President Miles K. Davis' office. As the group left the Athletics building, security followed them. Davis was in a board meeting, but stepped out to talk with the group in a separate room after being informed that they wished to speak with him.
The meeting lasted about 45 minutes before the group left without further incident, according to Nelson.
University officials stated that there will be no further comment until after there has been a resolution.
Rosenberg has been the head men's coach at Linfield since 2013, amassing a 126-114 record, including two conference titles in 2020 and 2022.
The 'Cats had a down season this year, going 10-15 and finishing with a losing record for the first time since 2016. They went 18-7 in the 2021-22 season and 10-2 in the shortened 2020-21 season.