Lester Milfred Herring 1924 - 2023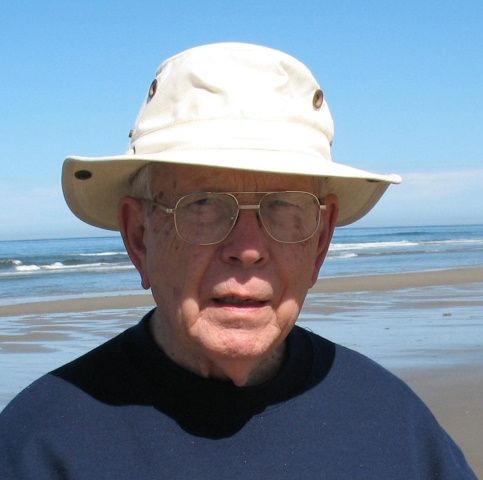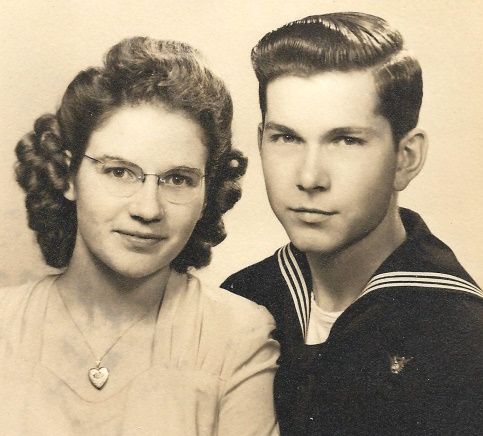 Lester Herring entered peacefully into Heaven on January 5, 2023, in McMinnville, Oregon, at the age of 98. A celebration of life will be held at 1 p.m. February 18, at the Church of Christ, 1801 N. Evans, McMinnville.
Lester was the first of three children born to Lester Lee and Minnie Maude (Carter) Herring in Fresno, California. He attended school in a one-room school, taught by his mother, through the eighth grade. He graduated eighth grade from Sunflower School in a class of one in 1938. He then went on to Avenal High School and graduated in 1942. He attended Pepperdine College, Los Angeles. He graduated in 1949 with a B.A. degree in Business. During his college years, he served in the Navy from 1943 to 1945 during World War II. He was a Photographer's Mate with Air Crew Wings. During his Pepperdine years, he met the love of his life, Evelyn Coburn, and they were married July 1, 1944, in Pensacola, Florida.
After college, he worked as office manager at Productol Chemical Co. in Santa Fe Springs, California, opened a bicycle shop in Cloverdale, California, and owned a Montgomery Ward Catalog Store, also in Cloverdale.
After World War II ended, he and Evelyn moved to Venice, California, where their first two children were born. In 1949, they settled in Whittier, California, where they raised their four children.
He was a member of the Church of Christ since 1939. When he moved to McMinnville, he served in the local church. He also volunteered as a docent at the Evergreen Aviation Museum, was involved with the Yamhill County Historical Society, the Cloverdale Historical Society and the Pacific Coast Air Museum in Santa Rosa, California.
His special interests included photography, genealogy, history, travel and house-boating. One of his favorite vacations was to organize a large group and rent some houseboats on Lake Powell. He also traveled to Europe, Australia, New Zealand, Hawaii, Alaska, and around the United States.
Lester is survived by his children, Marilyn Hardin, Carrol Bowerman (Roy), Richard Herring (Linda) and Karen Brown (Bill); seven grandchildren, Jim Bowerman, Shannon Murray, Cindy Ray, Aubri Johnson, Ryan Herring, Robb Hardin and Megan Herring; and four great-grandchildren, Lucy Ray, Wyatt Ray, Zoey Johnson and Nate Johnson. He is also survived by his sister, Leona. He was predeceased by his wife of 69 1/2 years, Evelyn; a brother, Francis; and son-in-law, David Hardin.
The family would like to thank Life Care of McMinnville for excellent care at the end of his life.