Leon DeArmond Bockes - 1929-2018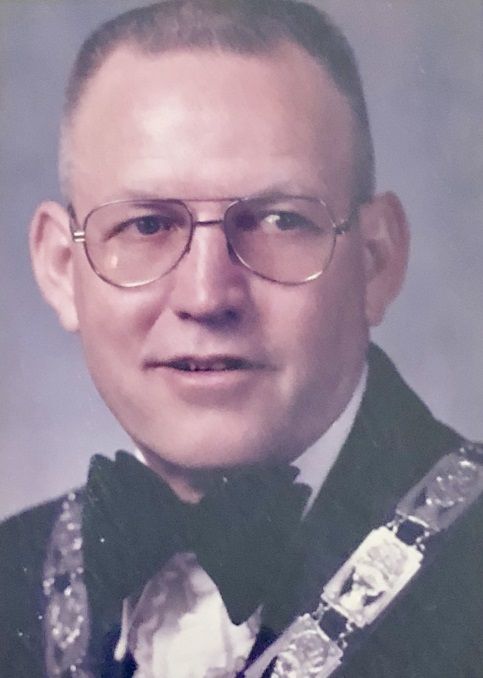 The eldest of four children, Leon DeArmond Bockes was born August 8, 1929, in Sheridan, Oregon, to Lewis and Inez Bockes. He attended Mill Creek School for his elementary education and graduated from Sheridan High School with the Class of 1947.
DeArmond married Phyllis Williams on November 22, 1947, at Trinity Lutheran Church in Sheridan. DeArmond and Phyllis recently celebrated their 70th year of marriage with family and friends at the same church.
He was preceded in death by his parents as well as his brother, Melvin Bockes.
Surviving DeArmond are his wife of 70 years, Phyllis; two children, Sonja (Steve) Morton and Monte Bockes; two grandchildren, Shane (Brina) Morton and Trevor Morton; two great-grandchildren, Jackson Morton and Chase Morton; sisters, Georgia Weiser and Cleo (Ray) Miller; and many nieces and nephews.
His first job was with U.S. Champion International Plywood in Willamina, Oregon. He then moved on to work at Northwest Natural Gas in Salem, Oregon. For 37 years, DeArmond worked for the Sheridan Post Office as a mail carrier. After retiring from the post office, he was a school bus driver for the Sheridan Public Schools.
DeArmond was a member of Sheridan Trinity Lutheran Church. In his earlier years, he was a volunteer fireman for the city of Sheridan.
An avid outdoorsman, DeArmond enjoyed sports, camping, clamming and keeping his yard manicured. Athletics played a large part in DeArmond's life as he supported the Sheridan High School Spartans and the Oregon State Beavers. For a number of years, he mentored Sheridan girls in basketball.
DeArmond was a member of the McMinnville Elks Lodge #1283 for 67 years. A highlight for DeArmond was serving as the state chairman for the Elks Hoop Shoot Free Throw contests from 1988 to 2005. He traveled around the entire state holding these contests. His greatest joy was seeing a few of those participants reach the regionals and he accompanied the winners to the national finals in Springfield, Massachusetts. DeArmond was very proud to see some of these young people play college basketball. One of the current players on the Oregon State Women's Basketball team was in his contest.
There was nothing more important to DeArmond than his family. Providing his family a home where everyone was welcome meant the world to him. DeArmond and Phyllis have made their home a special place for everyone.
In lieu of flowers, please donate to either the Bridge Street Coffee House, supporting the kids in Sheridan, 229 S. Bridge St. Sheridan, OR 97378, or to the Sheridan Museum of History, 142 S. Bridge St., Sheridan, OR 97378.
A viewing will take place from 2:00 to 7:00 p.m. Friday, July 6, at Adamson's Funeral Home. Services will be held at 2:00 p.m. Saturday, July 7, at Trinity Lutheran Church in Sheridan.