Larry K. Ewing 1945 - 2023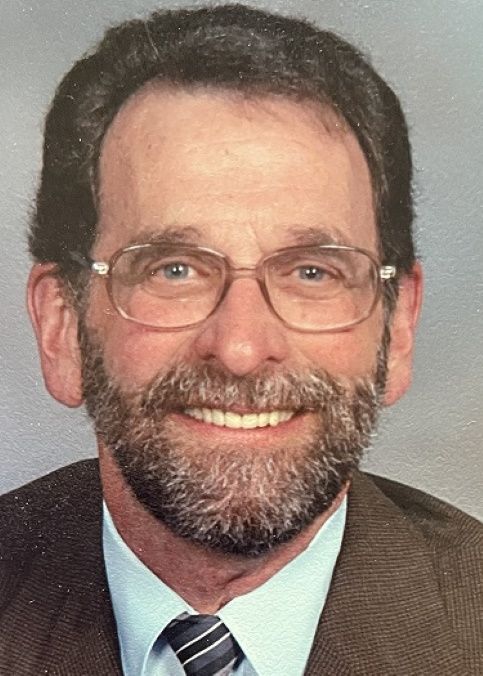 Larry Kay Ewing, 77, left this world in the early morning of May 22, 2023. He was born at Newberg Hospital in Newberg, Oregon, to Lloyd and Lucille (Tribbett) Ewing. He was the youngest of three children and grew up on his family farm in Dayton, Oregon, working livestock and growing crops with his older brother, Mike, and eldest sister, Yvonne (Pat).
Attending Dayton Public Schools, he was involved in Cub Scouts, Boy Scouts, Future Farmers of America, as well as Drama Club and Student Council. He was a competitive athlete in most sports, but excelled at football and was a member of the Cardinal "D" Athletic Club. On January 18, 1963, he married his high school sweetheart, Ellen Lindell, with whom he had two children, Robin and Adam. As a young family, they lived in Milwaukie, Oregon, for a brief time as Larry attended Multnomah Junior College and Portland State College. They found their way back to Dayton in 1969 to settle and raise their family, until the couple eventually divorced in 1988.
Perhaps a man born 100 years too late, Larry would have been perfectly suited as a guide on the Oregon Trail or an explorer in the Alaska Territory. His love of the great outdoors drew him to an early vocation in the logging industry, with subsequent work in construction. His first visit to Alaska was in 1964, where he worked on a timber crew. Eventually, he would return to Alaska in the early to mid-'70s to work as a heavy equipment operator on the Trans-Alaska Pipeline System, zig-zagging his way over four years across the state, from Prudhoe Bay to Valdez. Returning to the continental U.S. in the late '70s, he worked a variety of construction jobs, and even dabbled in the restaurant business with a partner.
Ever the restless soul, Larry found work as a sales account representative with the Ingersoll-Rand well-drilling division, traveling countless miles across multiple states in the Pacific Northwest. In the mid '80s, he went back to his roots (a pun he would have approved of) and started an Arborist business, where he nurtured, trimmed, and felled trees all over the state. He was insistent on protecting others from harm's way by taking on the most dangerous work himself, which was eventually the catalyst behind a life-altering accident.
In 1998, he suffered a traumatic brain injury and fell into a week-long coma. He then spent several months recovering in the hospital and at a rehabilitation center, where he learned to swallow, eat, speak and walk again. Although permanently disabled from the accident, Larry moved to McMinnville, Oregon, and devoted his life to helping others in any capacity he could: running errands for friends and family, helping his neighbors, and providing fellowship to those he felt in need of company.
He was a life-long member of the Lutheran Church, but never hid the fact that he strayed far from a righteous path in his younger years. A significant turning point in his life came in his mid-'40s, when he devoted his life to sobriety and to God, using his story of salvation to help others trying to live a sober life.
His kindness and involvement in church eventually introduced him to his second wife, Anne Van Sickle, whom he married on May 17, 2003. They had just celebrated their 20th anniversary at the time of his passing. He often joked that "Because she was the brains, and he was the body, they made a pretty good pair!" Over the last 20 years, they enjoyed each other's love, families, and a multitude of friends. As the open road was always calling to Larry, he was fortunate enough to find a partner who also enjoyed a road trip.
He was preceded in death by his parents, Lloyd and Lucille (Tribbett) Ewing; and his brother, Michael Ewing. He is survived by his wife, Anne Van Sickle (and family); his sister and brother-in-law, Yvonne (Pat) and Leonard Dooley; his daughter, Robin Ewing; his son and daughter-in-law, Adam and Tracy Ewing; his grandchildren, Garrett, Austin, and Evan Ewing; and a multitude of nieces/nephews and their families.
A Celebration of Life will be held at 2 p.m.Saturday, June 3, at McMinnville Cooperative Ministries, 544 N.E. Second Street, McMinnville, OR 97128.
Gifts in honor of Larry can be made to the Arbor Day Foundation at: https://shop.arborday.org/campaign/reforestation-donation/give