Judy Kay Groth 1943 - 2023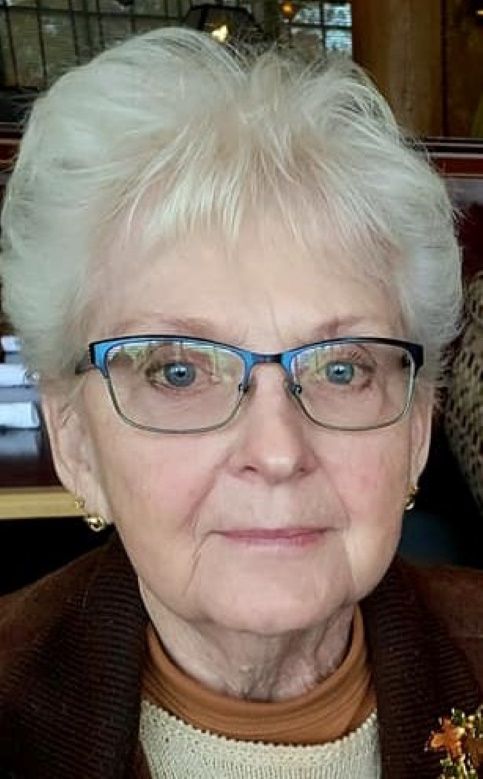 Judy K. Groth finished her time on earth on January 12, 2023. She was 79. Judy was born in Beatrice, Nebraska, to Arminta and Jack Overgard, and moved with the family to Yamhill County, Oregon, at five years old. She was the fifth of eight children.

Judy attended Dayton High School, where she was a majorette and was named "Most Athletic Girl" in the Senior class. While waitressing at the Snow White Cafe in Dayton, she mentioned to a handsome regular customer named John Groth that she would be attending beauty college in Salem soon. John worked in an office building across the street from the college and offered to drive Judy to school. It didn't take long for love to bloom on their commute. They were married in 1964, and happily married for nearly 50 years until John's passing.

John and Judy moved to the Keizer area and settled in a house that John built on his sister's farm, where they raised their two daughters. Judy worked at Camellia Beauty Salon in Keizer, and then opened Keizer Beauty Salon with a partner on Chemawa Road. For more than two decades, Judy's caring, nurturing nature made her customers look and feel beautiful inside and out, and she made many lifelong friendships.

In retirement, she and John enjoyed digging for sapphires in Montana and metal-detecting on Oregon's beaches. She loved dogs, especially retrievers. She was a skilled quiltmaker and hand-pieced countless quilts for family, friends and charities. She was a 50 plus-year member of Clear Lake United Methodist Church, where she found many ways to serve others. Her two grandchildren brought her great joy, and she had special friendships with each of them. She enjoyed lunch outings and quilting with her sisters.

Judy was a devoted wife, loving mother and caring friend. She was the definition of selflessness and always put others' needs before her own. She lovingly cared for John at home in his final years, tending to his needs around the clock. She will be desperately missed. The family is grateful to have received her loving influence.

Judy was preceded in death by her husband, John; her parents; and siblings, Jack, Joan, Janet, Jerry and Pamela. Judy is survived by her daughters; Karma and Nancy; son-in-law, George; grandchildren, Will and Sabine; sisters, Carol and Debra; and many nieces and nephews. A memorial service will be held at Keizer Clear Lake United Methodist Church at 11 a.m. Saturday, February 25, with a brief graveside service and interment at Hopewell Cemetery at 1:30 p.m., immediately followed by a reception at Hopewell Community Church.