Jeff Paul Johnson 1965 - 2023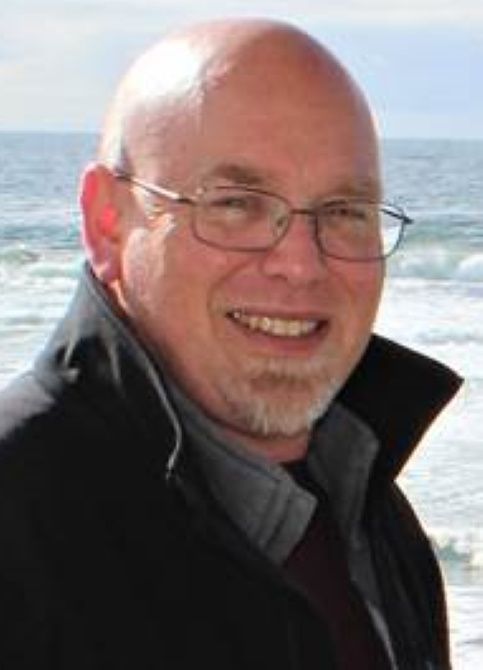 Jeff Paul Johnson was born May 6, 1965, in Nyssa, Oregon, to Milton and Betty Johnson. He joined sisters Joannie Sneed and Judy (Les Pace) to complete the family. They moved to Albany, Oregon, in 1968. Jeff attended school in Albany and graduated from Santiam Christian School.
Jeff married Karla Kropf, the love of his life, on March 18, 1989, in Brownsville and set up their home in Albany. Their much-loved children are Acacia (fiancé Kelly Lantz), Kianna, Quentin and Sophia. He was a wonderful husband, dad, son, son-in-law, brother, brother-in-law and friend.
Jeff loved music. He had the opportunity to rock 'n' roll with his friends at many venues over the years. He knew so much about guitars and built many beautiful instruments, as well as made custom modifications and repairs for customers around the world via his business, Kamn Guitars. His favorite place was the beach, and he would never hesitate to take an extra cooler to bring back rocks and shells. He loved curating collections of treasures he enjoyed, which included guitars, action figures, dinosaurs and movie memorabilia. The hunt for the treasures was the fun. It brought him joy to find anything on the side of the road, which led to many instances of pulling over and shouting, "I gotta go back; I saw something!" He also got a kick out of talking to friends about conspiracy theories, aliens, preparing for the Apocalypse and Sasquatch.
Jeff got his start in finish-carpentry at Hawkins Cabinets, then was blessed to work for 12 years at Hoffman Manufacturing in Albany. He continued to develop his skills, then started Kamn, his own successful finish-carpentry business. Kamn and Kamn Guitars kept him very busy over the years.
In 2008, the Johnson family moved to their dream property in Willamina, Oregon, where they watched the sunrise and the sunset. Jeff was happiest working in his shop and hanging out with his family, friends and animals.
A memorial is planned for May 6.
To share memories of Jeff, email Kamngtrs@aol.com