Jackie Hurl 1930 - 2023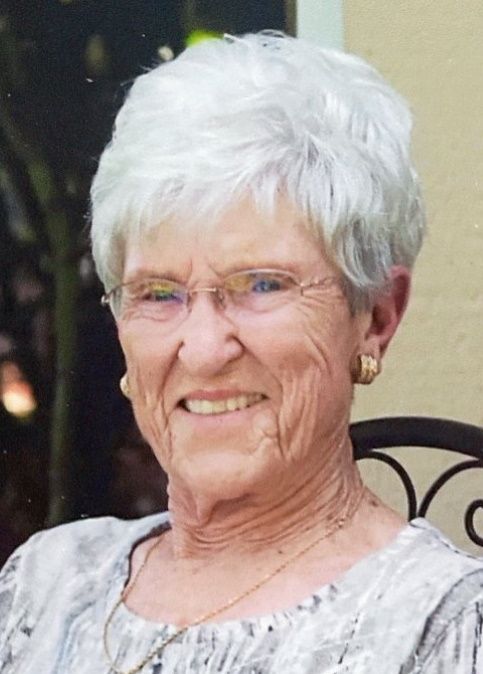 Jackie Hurl, 92, of McMinnville, Oregon, passed away peacefully January 6, 2023, at Hillside Manor, with her two sons by her side.
Jackie was born July 8, 1930, to Milton and Mildred Huff in Grand Island, Nebraska. In 1945, Jackie's family moved to Taft, Oregon, where she graduated from Taft High School. After graduation, she attended Linfield College and Oregon College of Education (now Western Oregon University).
In 1949, she met her soon-to-be husband, Bill Hurl, of Willamina. They married in 1950, going on to have two sons, Jim and Doug.
The family lived in Willamina until 1955, when Jackie bought a horse and Bill thought having a horse in the backyard of town was not real neighborly. The family then moved to a farm in Buell, where they built a home, and the fun began. Jackie started buying more horses, then adding cows, a large sheep herd, chickens, pigs, dogs, cats and almost anything that brought her joy along with a lot of work.
Jackie and Bill moved to McMinnville in 1970, leaving the farm for smaller acreage that was just enough space for a few horses. They lived there until moving to Hillside Manor in 2008.
Jackie was a 4-H leader for decades, a member of the Oregon State Fair Board, and president of the Oregon Quarter Horse Association. She was also a member of P.E.O. Chapter DO and McMinnville First Presbyterian Church.
Jackie is survived by her sons, Jim (Luanne), and Doug (Jayne); her grandsons, Jeremy (Kelly), Tyler (Danielle), Matthew (Lori), and Michael. She also leaves behind six great-grandchildren, Hunter, Cooper, Wyatt, Marti, Carter, and Hudson. Also surviving is her brother, Bill Huff (Betty); and several nieces and nephews. She was preceded in death by her husband, Bill, in 2009; and two adopted daughters, Mary in 1961, and Dottie in 2022.
At Jackie's request, no service will be held. To leave condolences, please visit www.macyandson.com.