Ione Elaine Jones 1927 - 2023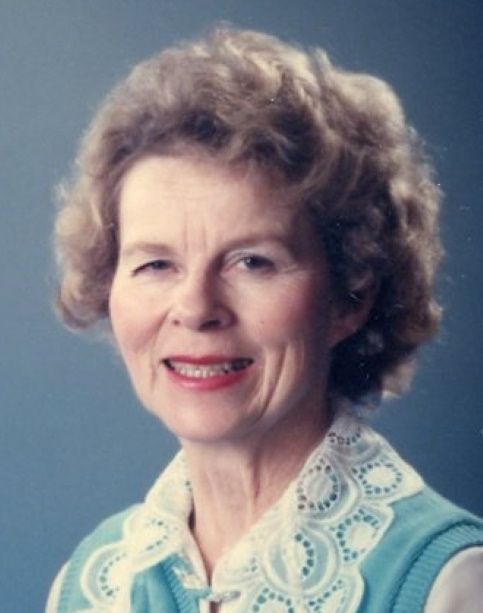 Ione Elaine Jones passed away January 16, 2023, at Vineyard Heights Assisted Living. She was 95. The seventh of nine children, Ione was born March 30th, 1927, in Almont, North Dakota, to Samuel and Regina Anderson. By 1937, the family had moved out to Oregon and were living in the Yamhill area. It was during this time that Ione discovered her talent for music and, not having a piano of her own, learned to play at a nearby neighbor's home. Ione graduated from Oak Hill Grade School in the fall of 1940, and with two other classmates moved on to high school in Yamhill, Oregon. She graduated from Yamhill High School in 1944, and met her future husband, Cliff Jones, in 1945. They were married three years later, on December 12, 1948. Together they had two sons, David born in 1949, and Jeffery in 1958.
Ione went to work immediately after high school at Oregon Mutual in McMinnville. After Oregon Mutual, she worked 12 years at LH & L Lumber Mill in Carlton, followed by three years at Rex Mobile Homes in McMinnville. Ione finished her career 27 years later at Portland Glove Factory in Carlton, Oregon.
Ione loved working in her flower garden, spending time with her family, dancing and playing music. Despite not being able to read music, she was an accomplished piano player and could play anything after hearing it only once. In her later years, she played piano regularly at several local senior living and care centers. Ione was a loving mother, grandmother, great-grandmother, and was a shining light to all who knew her.
Ione was preceded in death by father, Samuel; mother, Regina; siblings, Madeline, Harlan, Pearl, Grace, Leon, Joyce, and Jean; husband, Cliff; daughter-in-law, Alana; and son, Jeffery. Ione is survived by brother, Robert; son, David; daughter-in-law, Kimberly; grandson, Christopher Jones and wife Tyra; granddaughter, Stefanie Van Dyke and husband Jeff; great-grandchildren, KayLee, Kaden, Malea, Harrison, and Molly; and many nephews and nieces.
Services will be held at 4 p.m. Friday, January 27, 2023, at the Chapel of Macy & Son, 138 N.E. Evans, McMinnville, Oregon 97128. Viewing will be held the day prior, from 3 to 6 p.m. Thursday the 26th. Following the Friday service, there will be a celebration from 6 to 7:30 p.m. at the McMinnville Grange, with live music and dancing available starting at 7:30 pm. The Grange is located at 1700 S.W. Old Sheridan Rd., McMinnville. In lieu of flowers or donations, please consider contributions in Ione's honor to your favorite local charity.
To leave condolences, visit www.macyandson.com.